Helen Frankenthaler
Sea Change

Required field: Do not use or remove
Kids content
Try it!
Helen Frankenthaler experimented with paint. She developed a new way to paint called staining. She thinned down thick paint to a watery liquid.
Using markers, create a design or pattern on a coffee filter. When you have finished with your design take a spray bottle and lightly spray the coffee filter. How did your design change after you sprayed the water? Did your colors soak and spread onto the coffee filter?
Look around
Thick and Thin
Frankenthaler was influenced by New York artists from the mid-1900s that are often referred to as "Abstract Expressionists." These painters explored the expressive qualities of paint by using gestural brushstrokes or broad fields of color. You can see examples of these painters, such as Mark Rothko, Norman Lewis, Hans Hofmann, and Robert Motherwell, in Gallery 202. (Frankenthaler studied with Hofmann and was married to Motherwell.)
Joan Mitchell, whose painting Untitled hangs adjacent to Frankenthaler's Sea Change in Gallery 201, was also influenced by Abstract Expressionist painters. Look closer at both and see how they treat the texture of paint and the canvas itself. Both use a combination of extremely thin and thick paints, but consider how similar or dissimilar the visual effects are.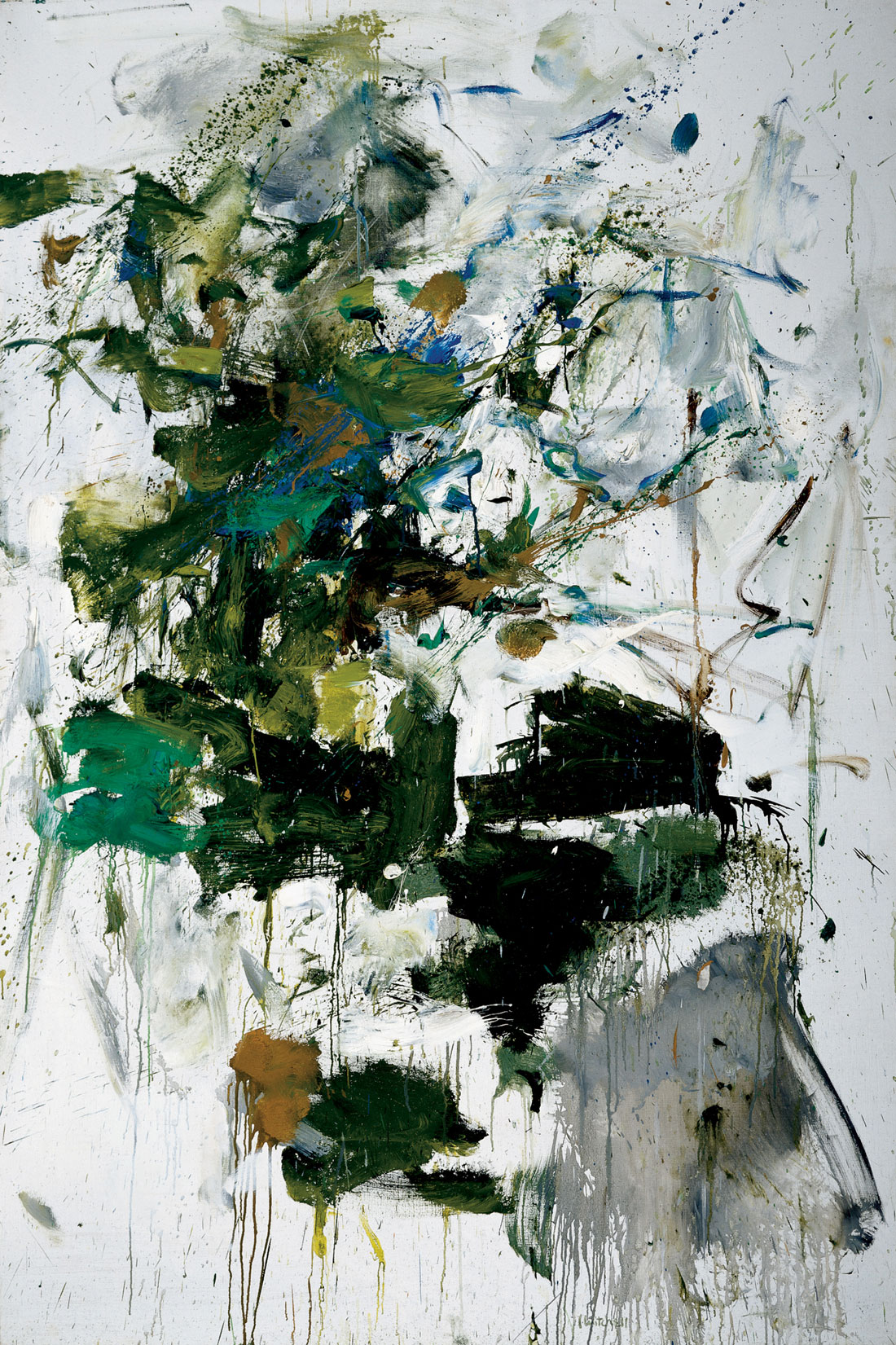 Joan Mitchell (American, 1925–1992), Untitled, c.1961, oil on canvas, 76 ½ x 51 inches. Gift of Mr. Max Pincus in honor of Mr. and Mrs. Elton F. MacDonald, 1964.25.
Expert Opinion
Map it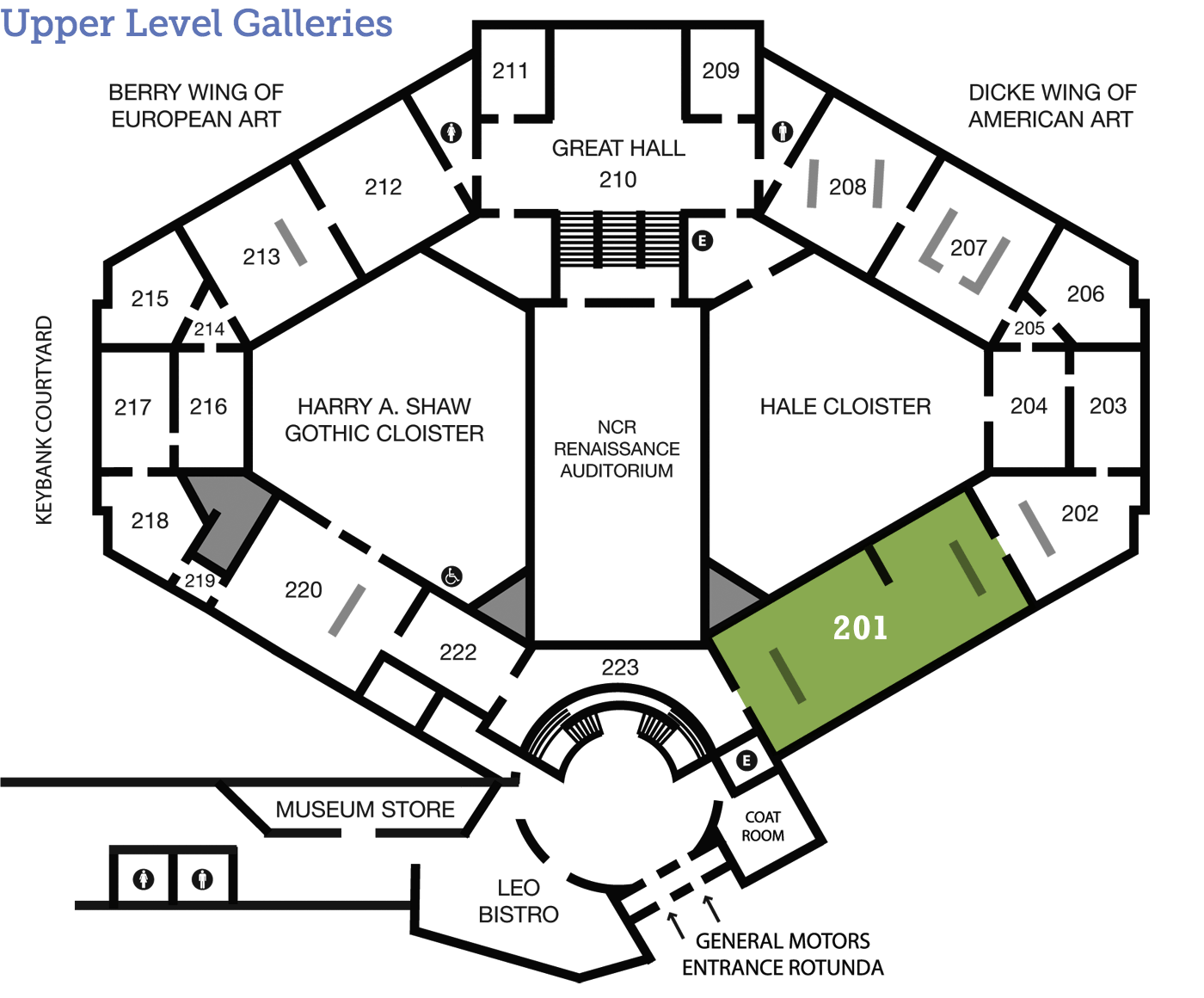 Talk back
Echoes of Shakespeare
The phrase "sea change" refers to a profound transformation, and it was first used in this way by William Shakespeare in his play The Tempest (1610–1611). It appears in a song by the spirit Ariel, who sings to Ferdinand about the physical transformation of his father who died in a shipwreck.
Full fathom five thy father lies;
Of his bones are coral made;
Those are pearls that were his eyes:
Nothing of him that doth fade,
But doth suffer a sea-change
Into something rich and strange.
Sea-nymphs hourly ring his knell:
Hark! now I hear them,—ding-dong, bell.
We cannot be certain that Frankenthaler was directly citing this play, but she was well-read in literature. Also, the painter Jackson Pollock, who influenced Frankenthaler, made a painting entitled Full Fathom Five in 1947 (you can see an image of this painting at the Museum of Modern Art here). So, Frankenthaler could be contrasting her work to Pollock's, as well as connecting with Shakespeare's poem. In what ways can you see the poem echoed in Frankenthaler's painting? What kind of "sea change" might the painting refer to?
Helen Frankenthaler
Sea Change
(1928–2011) American
1982 Acrylic on unprimed canvas 38 x 116 ½ inches
Museum purchase with funds provided by the 1987 and 1988 Associate Board Art Ball 1987.53