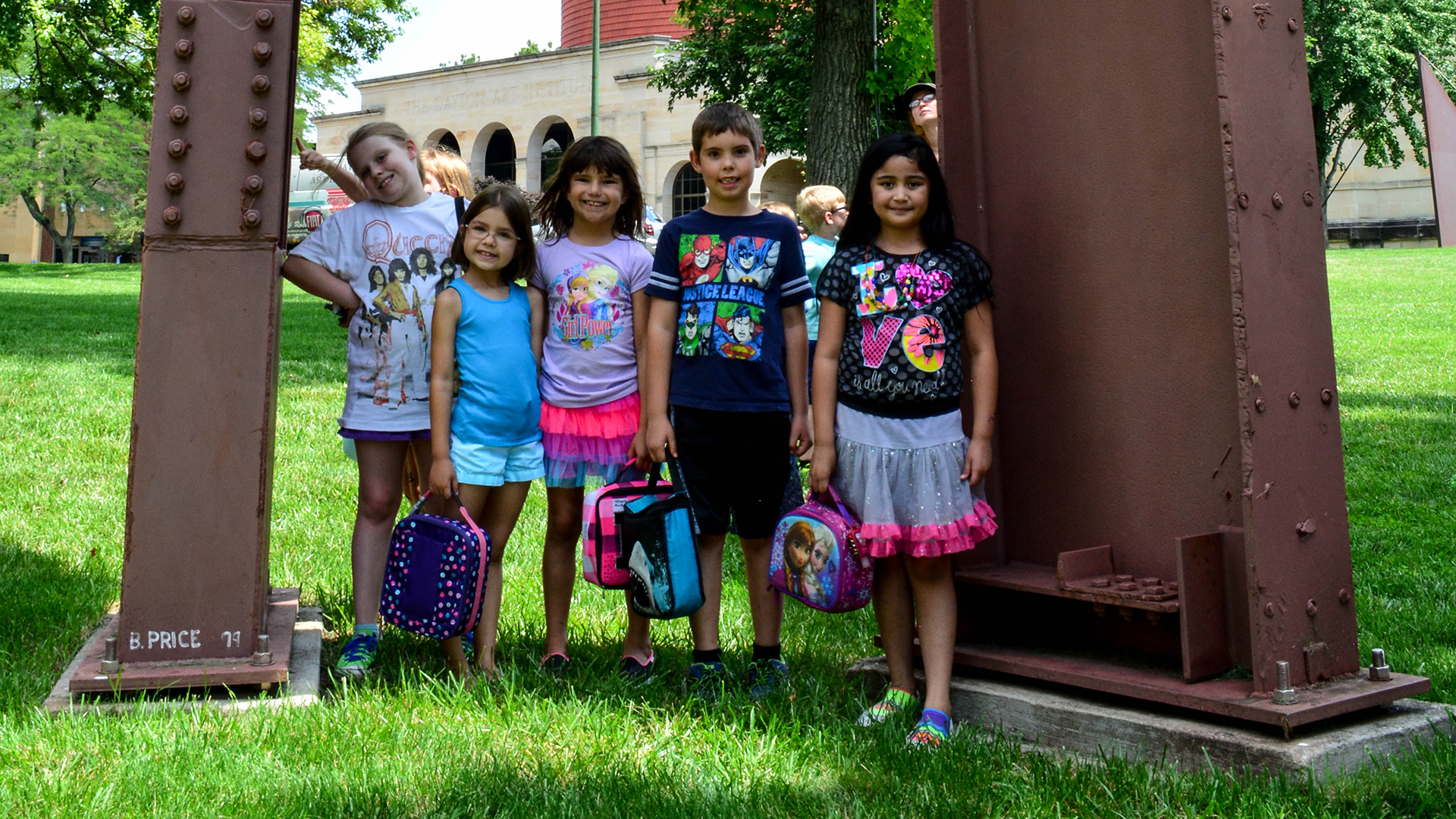 KIDS CAMP:
1st-3rd Grade
Campers entering grades 1, 2 and 3 in the fall
Monday-Friday, 9 a.m.-3 p.m.
Young artists learn about their weekly theme through story time, explore related artwork in the museum galleries, learn new and exciting things about art-making processes, and create masterpieces of their own during a week of camp. Campers create 2D and 3D art with paint, clay, sculpture and much more.
Express Yourself
June 26-30
Grab some art supplies and let's explore how art can help us express ourselves! Campers will have a chance to explore the collection of the Dayton Art institute and learn about the different ways in which artists express emotion through what they create. Campers will have a chance to work with multiple art materials in this camp.
Big and Little
July 10-14
Let's consider all the big and little things art provides us. From looking at how artists use scale, to investigating those small details that lead to big stories, campers will create art out of various materials to tell their own tales.
Drawn Together
July 17-21
In this weeklong camp students will use various art materials to explore the relationships artist represent in their work. From the house sitting in a landscape to people talking within a scene, students will have a chance to explore the DAI collection for inspiration as they work with multiple materials to produce their own art.
Culture Through Time
July 24-28
Take a stroll through the galleries of the DAI and visualize how artists have portrayed culture throughout history all over the world. Spanning art from thousands of years up to our current moment here in Dayton, campers will have a chance to respond to art firsthand while digging deep into how culture plays a role in our everyday lives. This is a multidisciplinary class and campers will have the opportunity to work with a variety of 2D and 3D art forms.
Plants and Flowers
July 31-August 4
Take the time to stop and smell the roses in the galleries of the Dayton Art institute. Drawing from an encyclopedic collection spanning multiple time periods and cultures, campers will create works of art influenced by the various representations of plants and flowers on view at the DAI.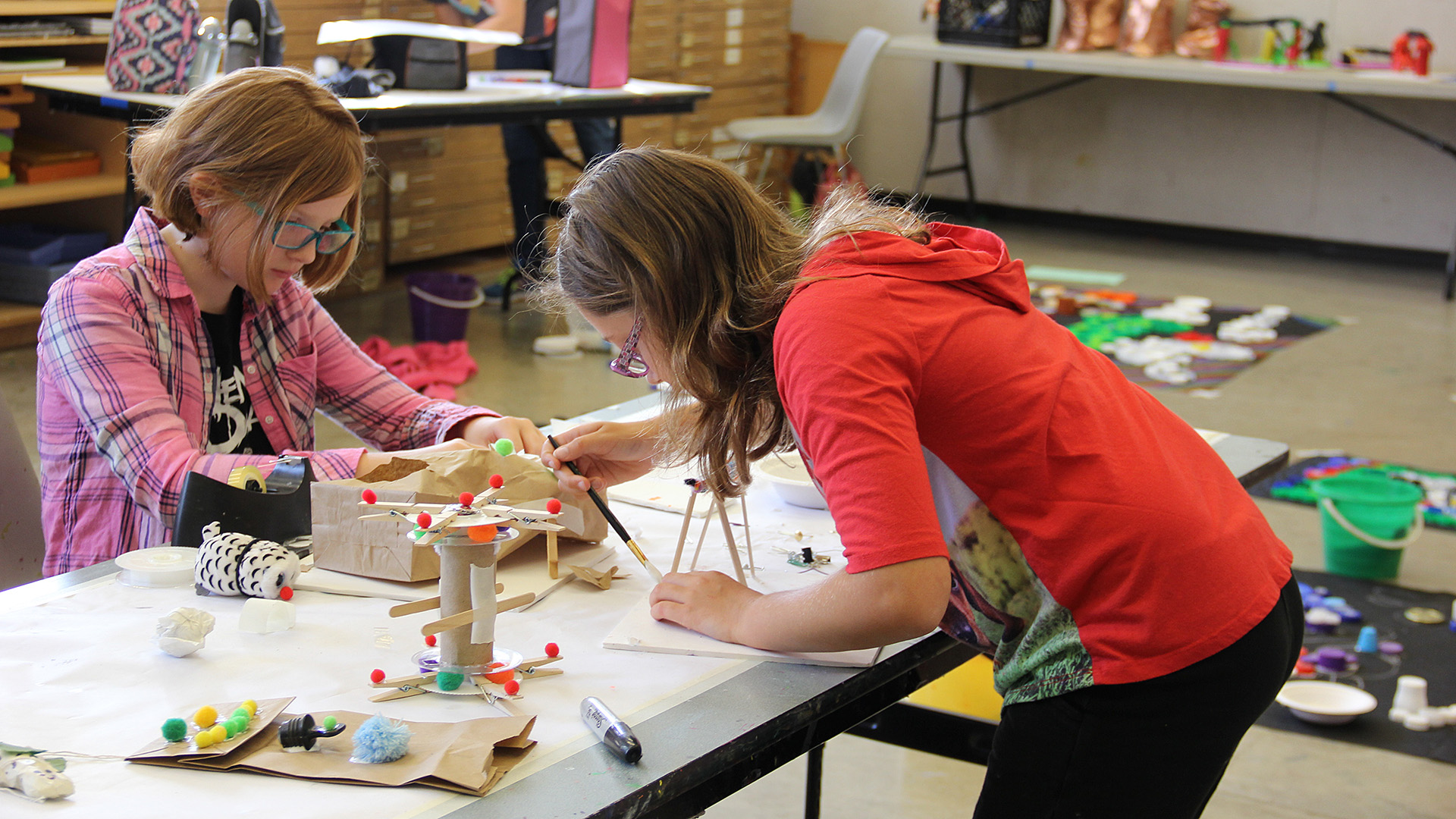 YOUTH CAMP:
4th-6th Grade
Campers entering grades 4, 5 and 6 in the fall
Monday-Friday, 9 a.m.-3 p.m.
Intermediate artists learn art-making skills pertaining to their camp theme from local artists and art educators. They visit museum galleries to gain inspiration and create incredible works of art in fully stocked artist studios, all while having tons of fun with other young artists.
Game Laboratory
June 26-30
Let's throw those dice and draw those cards! In this weeklong camp, student will have a chance to create their own games from the table up. Drawing influence from various artists and designers, campers will use a variety of materials to write, create, and play various types of games within a collaborative class environment.
Place and Space
July 10-14
Drawing inspiration from the places and structures we live; Place and Space is a weeklong camp where students will explore concepts found in art and architecture. Utilizing the building and grounds of the Dayton Art Institute, campers will use multiple materials and subjects to create original works of art throughout the course of this weeklong camp.
World Travelers
July 17-21
Let's take a trip! While exploring the various cultures and artworks present in the DAI collection, campers will travel the world and bring back souvenirs of their own creation. Working with various art materials including painting, drawing, sculpture, and mixed media, students will create works of art in response to the encyclopedic collection at the DAI.
Printmania
July 24-28
Let the printing presses roll! Printmania is a weeklong class where campers will explore the creative world of printmaking by experiencing many different techniques. From working with actual printing presses and printmaking materials, campers will have a chance to get messy and make actual prints throughout the week.
Drawing and Dragons
July 31-August 4
See what everyone's been Tolkien about! Drawing and Dragons is a weeklong camp that focuses on the artforms influences by tales of the fantastical. Dragons, elves, and knights galore, join us on this journey as we consider the different ways in which fantasy has been depicted in art history while creating examples of our own. A multidisciplinary class, students will have a chance to work with many different arts materials.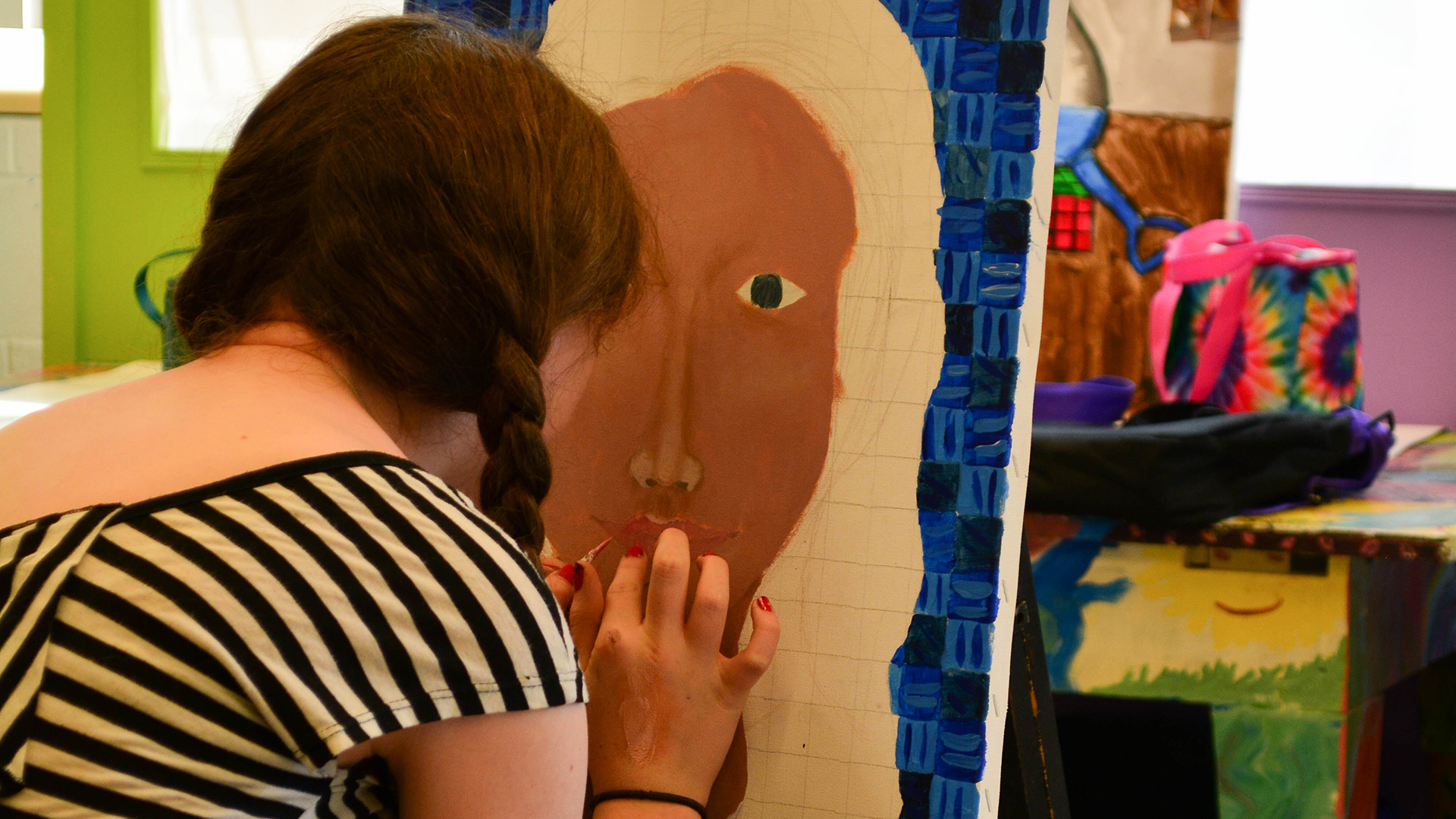 TEEN CAMP:
7th-9th Grade
Campers entering grades 7, 8 and 9 in the fall
Monday-Friday, 9 a.m.-3 p.m.
Teen artists receive art-making instructions from local art educators to deepen technical skill development and arts awareness centered around camp themes. Artists incorporate visits to the museum galleries for inspiration and explore familiar as well as new materials and techniques.
Art and Observation
June 26-30
How do artists capture the world around them? From still-life's to drawing from perspectives, campers will have a chance to explore the various ways in which artist represent the world around them. A multidisciplinary class, students will have a chance to work with many different arts materials.
Teen Museum Guides
July 10-14
A new weeklong camp at the Dayton Art institute. Campers will discover different ways of looking and speaking about art. By engaging in research, writing, and art making within a collaborative environment, students will prepare and lead a gallery presentation within the gallery of the DAI for their friends and family. Recommended for students interested in art and art history, this will be a great opportunity for those students with aspirations of working within the arts.
Creature Feature
July 17-21
Whether they go bump in the night or serve as friends and protectors, artists and designers from multiple cultures have a long history of incorporating various fictional and non-fictional creatures in their art. Join us in this weeklong camp where students will get a chance to create their own roster of creatures while studying various representations through history. A multidisciplinary class, students will have a chance to work with many different arts materials.
Transformation
July 24-28
When and where does transformation take place? Campers participating in this weeklong course will be asked to consider the ever-shifting world around them, and the ways artist have captured and worked alongside it. A multidisciplinary class, students will have a chance to work with many different arts materials.
Make Your Mark
July 31-August 4
How do artist experiment in art? Join us for this weeklong course and investigate the various ways artist make their marks in the world. DIY in approach, campers will work with alternative art materials to complete different works of art ranging from drawing, painting, and sculpture.
General Camp Information
Introduce your children to the world of art through Summer Art Camps at the DAI. Campers explore the museum with fun gallery games, new interdisciplinary art lessons, creative art projects and more. These week-long camps, taking place during June and August, are tailored to a variety of age groups and feature many different art activities. Children will learn and get inspired by the museum's collection and create their own masterpieces using 2D and 3D art-making techniques in our studios and nationally acclaimed Lange Family Experiencenter! Kids entering 1st grade through 9th grade will have fun all summer long in weekly, mixed-media art camps.
Summer Art Camp is generously supported by Marion's Piazza.
$175 members & $190 non-members per week
Art Camp Pricing:
$175 members & $190 non-members per week
Registration:
All Summer Art Camp registration is done online. Art Camps fill quickly!
Save with a Family Membership!
Receive discounts on Summer Art Camp registration fees by becoming a member today! A family membership is a great way to enjoy the museum with your children, including free admission to exhibitions, the collection galleries and much more.
Frequently Asked Camp Questions
How soon should I register?
Early registration is encouraged to ensure space in the camp of your choice. Once camp sessions are full your child's name can be placed on a waiting list. Online registration typically begins in April. Watch our website for updates and more information.
Are scholarships available?
Yes, there are a limited number of need-based scholarships available each year. You may call 937-223-5277, ext. 335 or email artcamp@daytonart.org with questions or for more information. 
How old does my child need to be to attend camp?
Campers must be entering the grade level listed in the fall of that year to enroll in each camp.
Who teaches the classes?
Classes are taught by professional art teachers.
What is the class size?
Each class is limited to 15 students.
What is the Art Party?
Families are invited to join their child for cookies and punch on Friday at 2:30 p.m. to celebrate the artwork their child made during the week!
What should my camper wear?
Dress for a mess!
Should I pack my child a lunch?
Yes. Children enrolled in a full-day camp should bring a sack lunch and drink.
Where does camp take place?
All classes take place in the museum studios, classrooms and/or galleries.
Where will my child eat lunch?
Campers will eat lunch in the classrooms or outside in the sculpture garden, weather permitting. Sunscreen is recommended!