Thank you to everyone who took part in the return of in-person Art Camps in the summer of 2022! Watch this page in early 2023 for updates about next summer's Art Camp schedule and registration information. Art Camps fill quickly! 
General Camp Information
Introduce your children to the world of art through Summer Art Camps at the DAI. Campers explore the museum with fun gallery games, new interdisciplinary art lessons, creative art projects and more. These week-long camps, taking place during July and August, are tailored to a variety of age groups and feature many different art activities. Children will learn and get inspired by the museum's collection and create their own masterpieces using 2D and 3D art-making techniques in our studios and nationally acclaimed Lange Family Experiencenter! Kids entering 1st grade through 9th grade will have fun all summer long in weekly, mixed-media art camps.
Summer Art Camp is generously supported by Marion's Piazza.
Art Camp Pricing:
$175 members & $190 non-members per week 
Registration:
All Summer Art Camp registration is done online. Watch this page in 2023 for updated registration information. 
Save with a Family Membership!
Receive discounts on Summer Art Camp registration fees by becoming a member today! A family membership is a great way to enjoy the museum with your children, including free admission to exhibitions, the collection galleries and much more.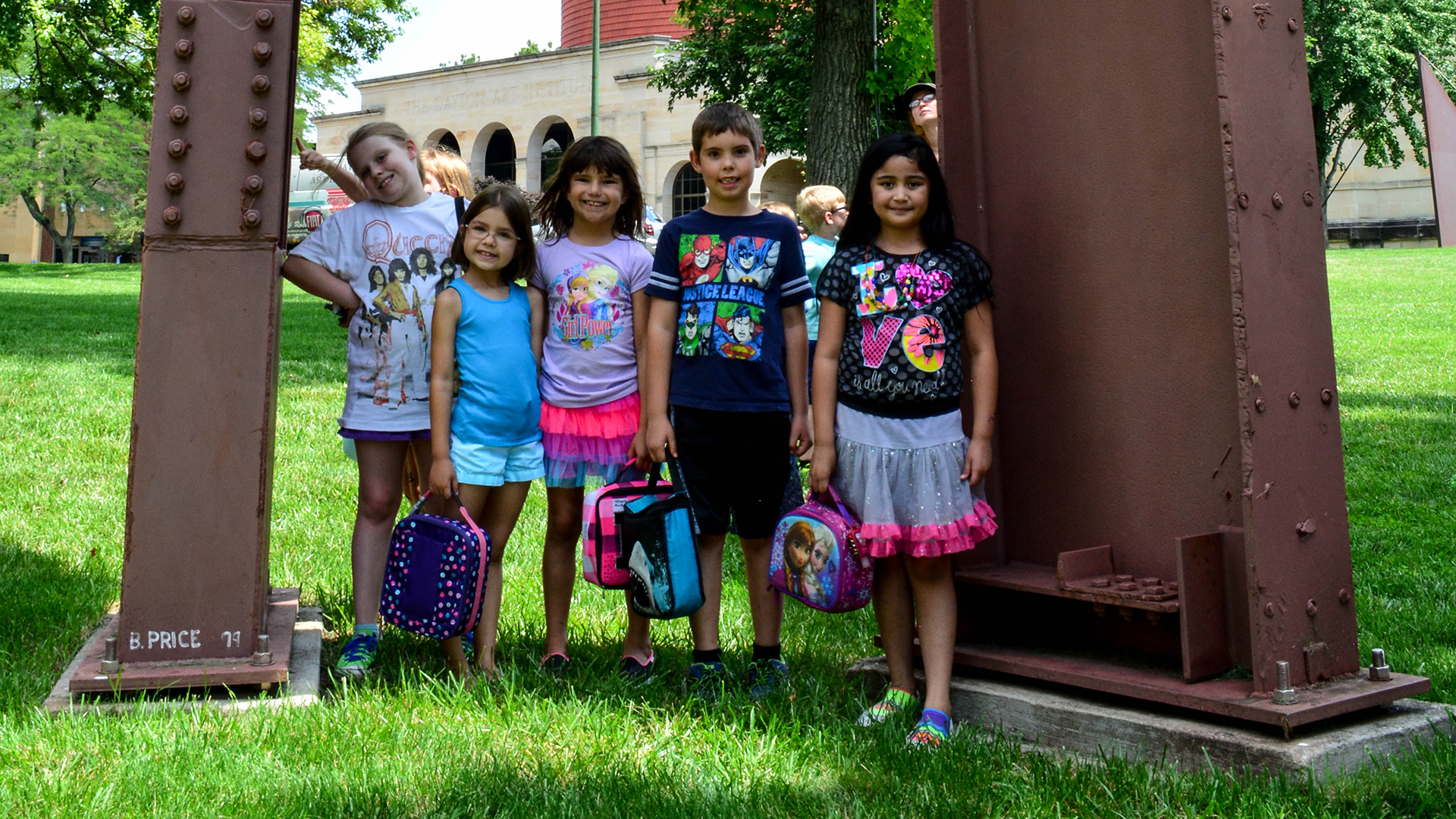 KIDS CAMP:
1st-3rd Grade
Camp information posted spring 2023
Campers entering grades 1, 2 and 3 in the fall
Monday-Friday, 9 a.m.-3 p.m.
Young artists learn about their weekly theme through story time, explore related artwork in the museum galleries, learn new and exciting things about art-making processes, and create masterpieces of their own during a week of camp. Campers create 2D and 3D art with paint, clay, sculpture and much more.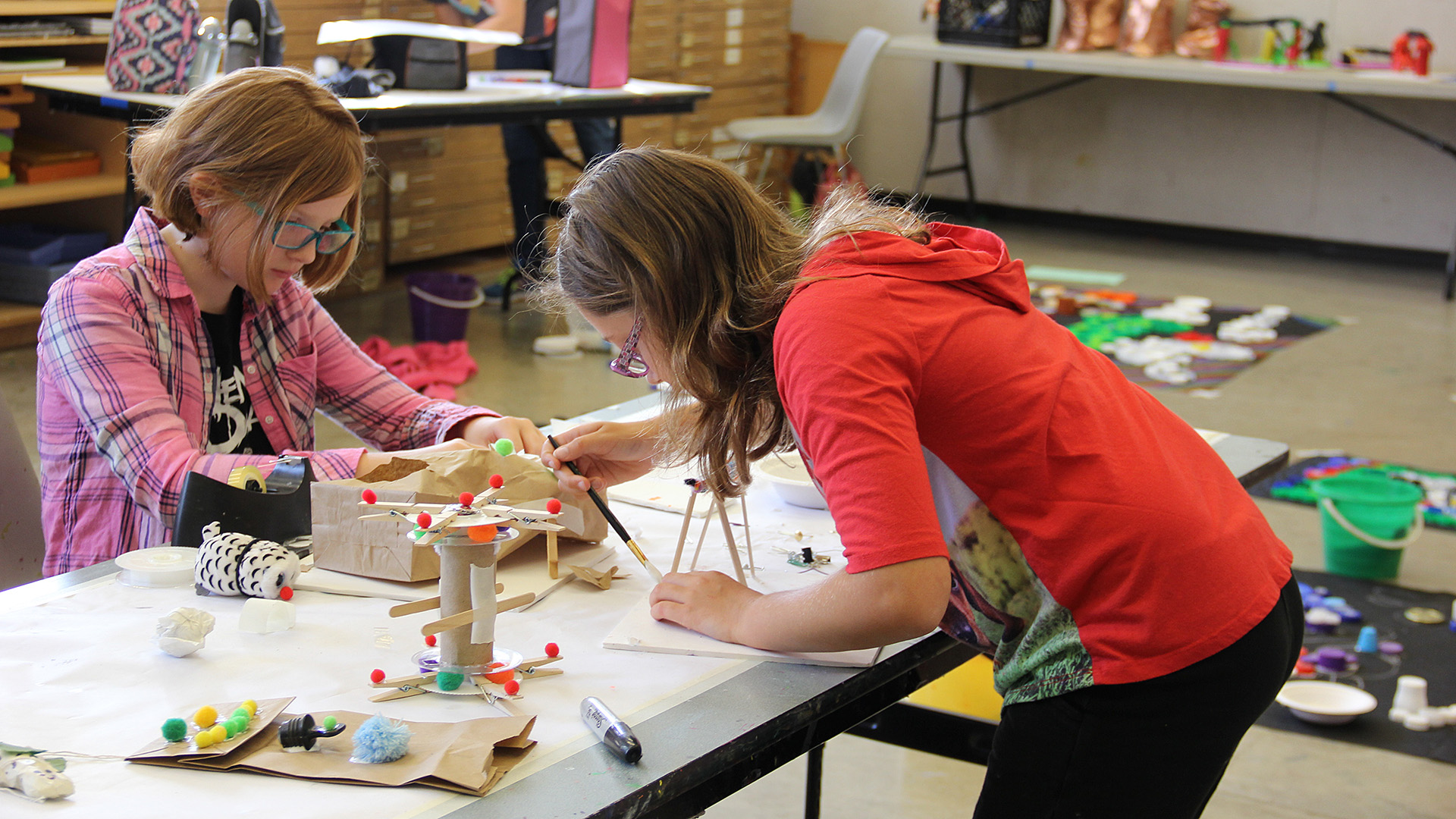 YOUTH CAMP:
4th-6th Grade
Camp information posted spring 2023
Campers entering grades 4, 5 and 6 in the fall
Monday-Friday, 9 a.m.-3 p.m.
Intermediate artists learn art-making skills pertaining to their camp theme from local artists and art educators. They visit museum galleries to gain inspiration and create incredible works of art in fully stocked artist studios, all while having tons of fun with other young artists.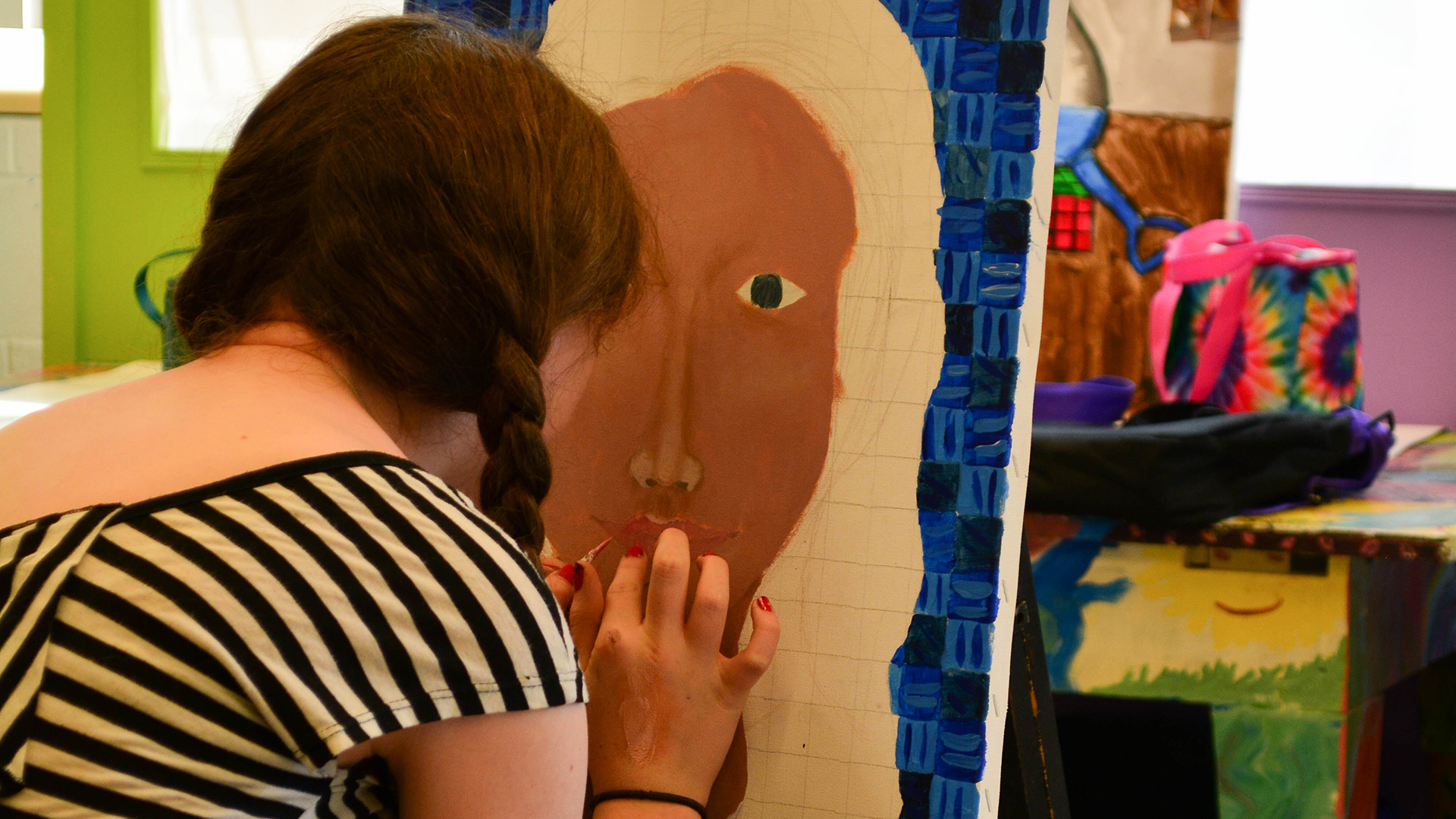 TEEN CAMP:
7th-9th Grade
Camp information posted spring 2023
Campers entering grades 7, 8 and 9 in the fall
Monday-Friday, 9 a.m.-3 p.m.
Teen artists receive art-making instructions from local art educators to deepen technical skill development and arts awareness centered around camp themes. Artists incorporate visits to the museum galleries for inspiration and explore familiar as well as new materials and techniques.
Frequently Asked Camp Questions
How soon should I register?
Early registration is encouraged to ensure space in the camp of your choice. Once camp sessions are full your child's name can be placed on a waiting list. Online registration typically begins in April. Watch our website for updates and more information.
Are scholarships available?
Yes, there are a limited number of need-based scholarships available each year. You may call 937-223-5277, ext. 335 or email artcamp@daytonart.org with questions or for more information. 
How old does my child need to be to attend camp?
Campers must be entering the grade level listed in the fall of that year to enroll in each camp.
Who teaches the classes?
Classes are taught by professional art teachers.
What is the class size?
Each class is limited to 15 students.
What is the Art Party?
Families are invited to join their child for cookies and punch on Friday at 2:30 p.m. to celebrate the artwork their child made during the week!
What should my camper wear?
Dress for a mess!
Should I pack my child a lunch?
Yes. Children enrolled in a full-day camp should bring a sack lunch and drink.
Where does camp take place?
All classes take place in the museum studios, classrooms and/or galleries.
Where will my child eat lunch?
Campers will eat lunch in the classrooms or outside in the sculpture garden, weather permitting. Sunscreen is recommended!