Program Update: The Dayton Art Institute will resume in-person Art Camps in the summer of 2022! Camp information has been posted below, and registration is now open. Follow the links below the camp descriptions to register online. 
General Camp Information
Introduce your children to the world of art through Summer Art Camps at the DAI. Campers explore the museum with fun gallery games, new interdisciplinary art lessons, creative art projects and more. These week-long camps, taking place during July and August, are tailored to a variety of age groups and feature many different art activities. Children will learn and get inspired by the museum's collection and create their own masterpieces using 2D and 3D art-making techniques in our studios and nationally acclaimed Lange Family Experiencenter! Kids entering 1st grade through 9th grade will have fun all summer long in weekly, mixed-media art camps.
Summer Art Camp is generously supported by Marion's Piazza.
Art Camp Pricing:
$175 members & $190 non-members per week 
Registration:
All Summer Art Camp registration is done online. See the registration links below. 
Save with a Family Membership!
Receive discounts on Summer Art Camp registration fees by becoming a member today! A family membership is a great way to enjoy the museum with your children, including free admission to exhibitions, the collection galleries and much more.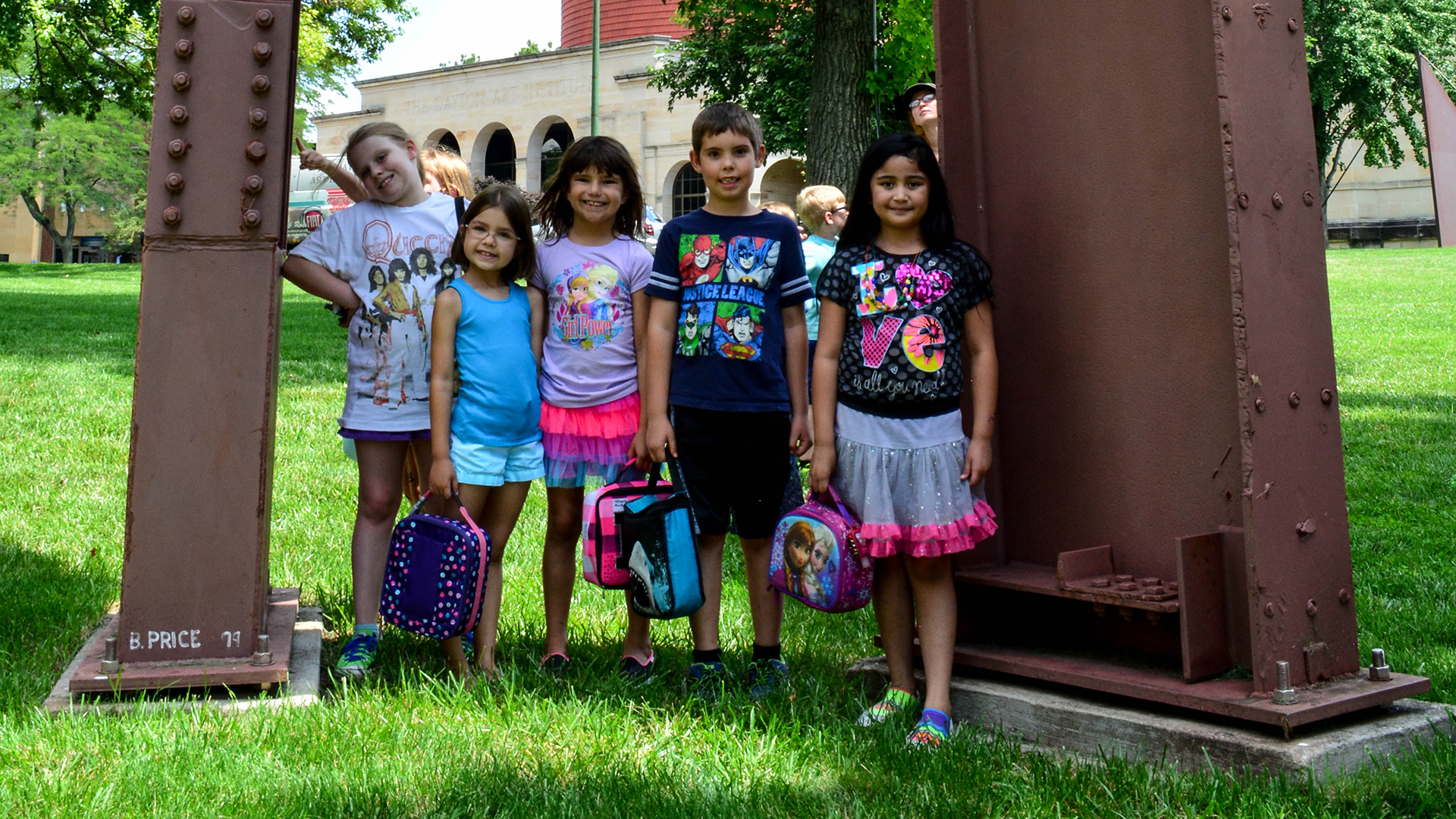 KIDS CAMP:
1st-3rd Grade
Campers entering grades 1, 2 and 3 in the fall
Monday-Friday, 9 a.m.-3 p.m.
Young artists learn about their weekly theme through story time, explore related artwork in the museum galleries, learn new and exciting things about art-making processes, and create masterpieces of their own during a week of camp. Campers create 2D and 3D art with paint, clay, sculpture and much more.
Animals in Art
July 11-15
Come and meet all sorts of furry friends who live within some of the world's artistic masterpieces, as well as the artists who created them! Campers will be focusing specifically on artists who included animals in their famous masterpieces, such as Frida Kahlo, Henri Rousseau, and Pablo Picasso! Projects include paintings, drawings, carvings, clay sculptures and more!
All About Me
July 18-22
Kids will learn how to turn their unique knowledge and experiences into individualized pieces of art. Explore different mediums to create portraits, and see your memories come to life as something new!
Beach Arty Party
July 25-29
Can't go to the beach? We will bring the beach to you! Our beach party camp will explore colors, shapes, and compositions as we create 2 and 3-dimensional art. Camper's will experience a wide variety of art mediums such as clay, paint, and natural art materials. Students will learn to study works of art in the gallery, sketch and make connections between gallery pieces and lessons taught during camp. Campers will enjoy creating sunny themed masterpieces.
World Travelers
August 1-5
Grab your sketchbooks and passports! Campers "travel" all over the globe, exploring some of the oldest and richest cultures on Earth through art. Make tons of unique art projects while being immersed in the culture of Asia, Europe, South America, Africa and more!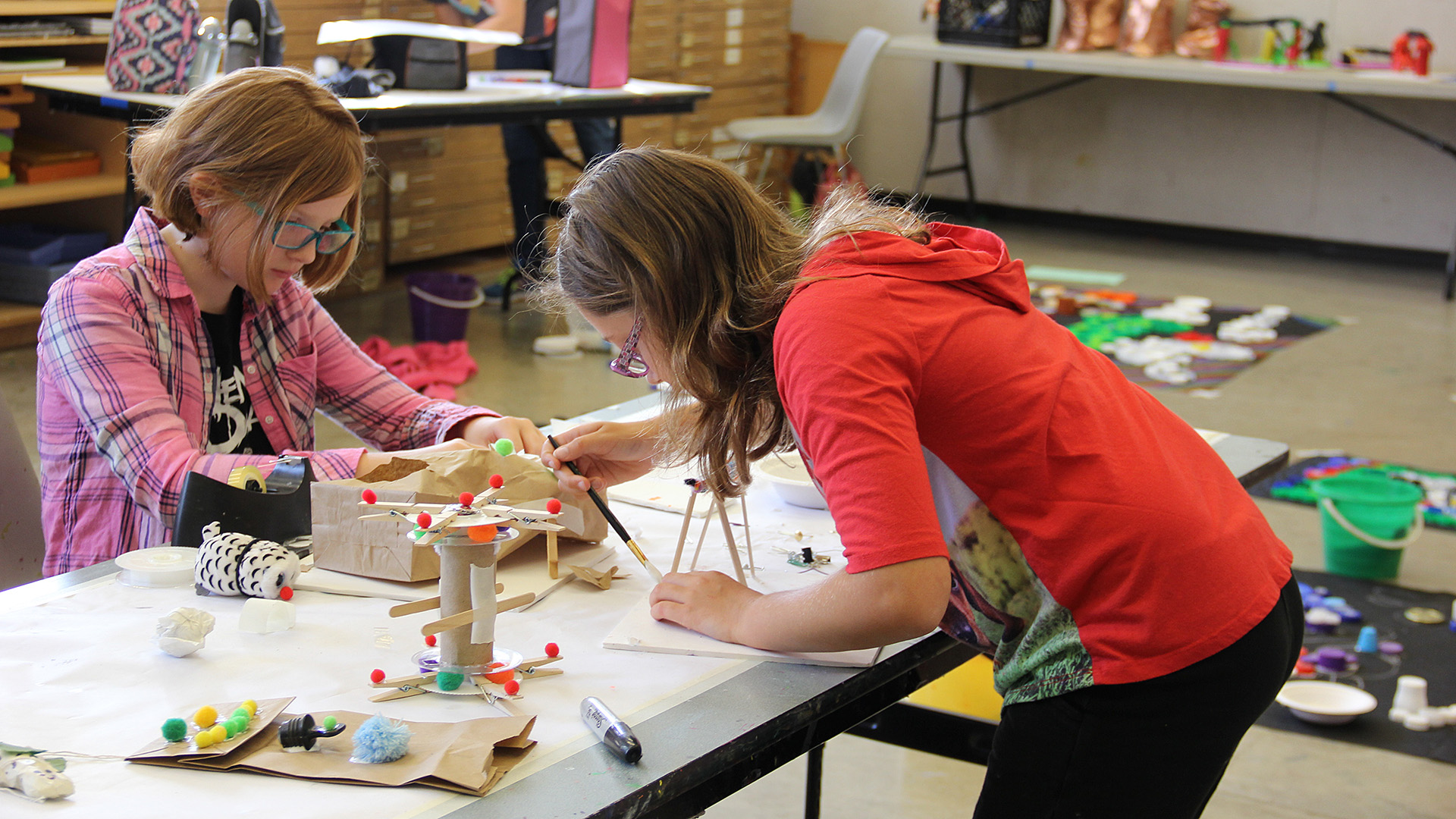 YOUTH CAMP:
4th-6th Grade
Campers entering grades 4, 5 and 6 in the fall
Monday-Friday, 9 a.m.-3 p.m.
Intermediate artists learn art-making skills pertaining to their camp theme from local artists and art educators. They visit museum galleries to gain inspiration and create incredible works of art in fully stocked artist studios, all while having tons of fun with other young artists.
Super Heroes
July 11-15
Learn about character design, historical stories, and mythological hero figures, and incorporate inspirations to create your own timeless Super Heroes. This camp explores drawing and illustration, painting, sculpture and more!
Hyperspace Sci-Fi
July 18-22
Campers will explore with out-of-this-world ideas to create artworks inspired by astronomy, the forces of physics and science fiction. Close encounters with a variety of artistic mediums including clay, metal and paint will occur.
Art in the Round
July 25-29
Campers will use building, sculpting, collaging and compositional techniques to construct or deconstruct three-dimensional works of art. This multimedia sculpture classes will help artists plan and create works able to be admired from all directions.
Full STEAM Ahead
August 1-5
Discover how art activities and science experiments can be integrated and fun! Enjoy art-making experiences that connect with physics, biology, chemistry and earth science.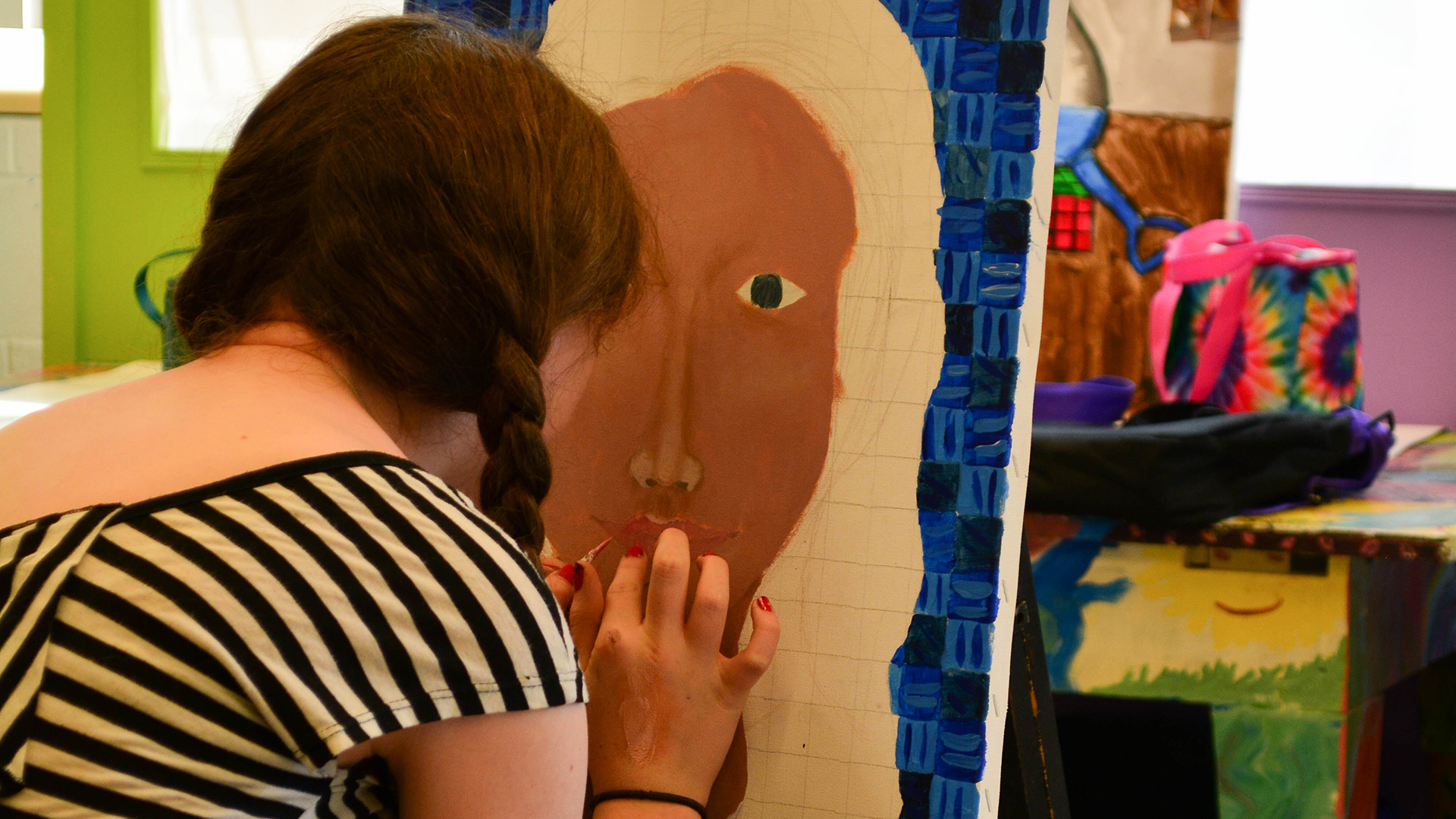 TEEN CAMP:
7th-9th Grade
Campers entering grades 7, 8 and 9 in the fall
Monday-Friday, 9 a.m.-3 p.m.
Teen artists receive art-making instructions from local art educators to deepen technical skill development and arts awareness centered around camp themes. Artists incorporate visits to the museum galleries for inspiration and explore familiar as well as new materials and techniques.
European Vacation
July 11-15
Learn about artists and styles from important periods in the history of art. Using classic techniques and mixed media, each day you will create art based on classics from Impressionism through Expressionism.
Art and Nature
July 18-22
Nature is the greatest inspiration for art, full of texture, shapes and colors. We will observe and learn about subjects in nature to make art activities designed for both beginners and confident creatives. Daily themes invite fresh joyful exploration of materials and processes.
Myths and Celebrations
July 25-29
Kids will "travel" the world and create art inspired by myths, celebrations and different locations around the globe. Each day a new theme guides our hands-on experiences to transform campers' knowledge into a personal connection and amazing art. Your camper will become fluent in the universal language of art!
A Little of This & A Little of That
August 1-5
Come join us for an exploration of various art mediums and techniques. Campers will learn about the elements of art while applying their own creative spins to traditional artistic techniques. We will work with several clay building techniques, as well as glazing techniques. Campers will work with printmaking, painting and drawing while creating 2 and 3 dimensional projects. During camp students will visit the gallery and learn about making artistic connections to the work they're completing in class. This Camp will be a sampling of many visual art styles and elements.
Frequently Asked Camp Questions
How soon should I register?
Early registration is encouraged to ensure space in the camp of your choice. Capacity will be limited for summer 2022 Art Camps. Once camp sessions are full your child's name can be placed on a waiting list. Online registration typically begins in April. Watch our website for updates and more information.
Are scholarships available?
Yes, there are a limited number of need-based scholarships available. You may call 937-223-5277, ext. 335 or email artcamp@daytonart.org with questions or for more information. 
How old does my child need to be to attend camp?
Campers must be entering the grade level listed in the fall of that year to enroll in each camp.
Who teaches the classes?
Classes are taught by professional art teachers.
What is the class size?
Each class is limited to 15 students.
What is the Art Party?
Families are invited to join their child for cookies and punch on Friday at 2:30 p.m. to celebrate the artwork their child made during the week!
What should my camper wear?
Dress for a mess!
Should I pack my child a lunch?
Yes. Children enrolled in a full-day camp should bring a sack lunch and drink.
Where does camp take place?
All classes take place in the museum studios, classrooms and/or galleries.
Where will my child eat lunch?
Campers will eat lunch in the classrooms or outside in the sculpture garden, weather permitting. Sunscreen is recommended!