Lange Family Experiencenter
The Lange Family Experiencenter has reopened with ABCs of ART!
An Interactive Art Gallery for All Ages!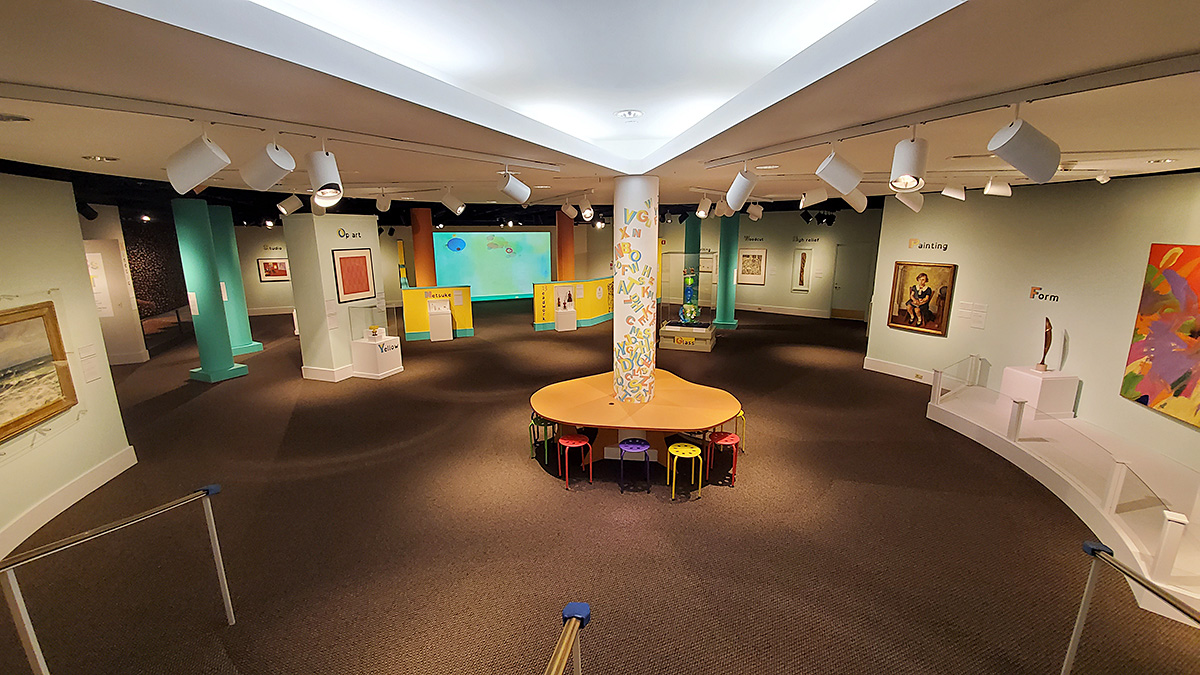 Year-round, The Lange Family Experiencenter provides informal learning activities for children and their caregivers encouraging families to engage with art and learn together. Exhibitions are designed to inspire exploration and collaboration, enhance family learning, and provide a social experience in a relaxed museum setting.
ABCs of Art Now Open!
When you talk about art, what words do you use?
The ABCs of Art exhibition is designed for youth and families in our nationally renowned Lange Family Experiencenter. An artistic alphabet includes words and phrases—a vocabulary—special to artists, makers and people who enjoy looking at art. These include media—or materials—and techniques, style and meaning, or visual elements such as color, line and shape. Whether used for enjoying the arts or in sharing an experience with others, words matter!
This "hands-off, brains-on" exhibition exposes learners of all ages to new art concepts and dynamic artworks. ABCs of Art aligns to Common Core Speaking and Listening strands, Ohio K-5 standards for learning in English Language Arts and Visual Arts, and 21st century visual literacy skills.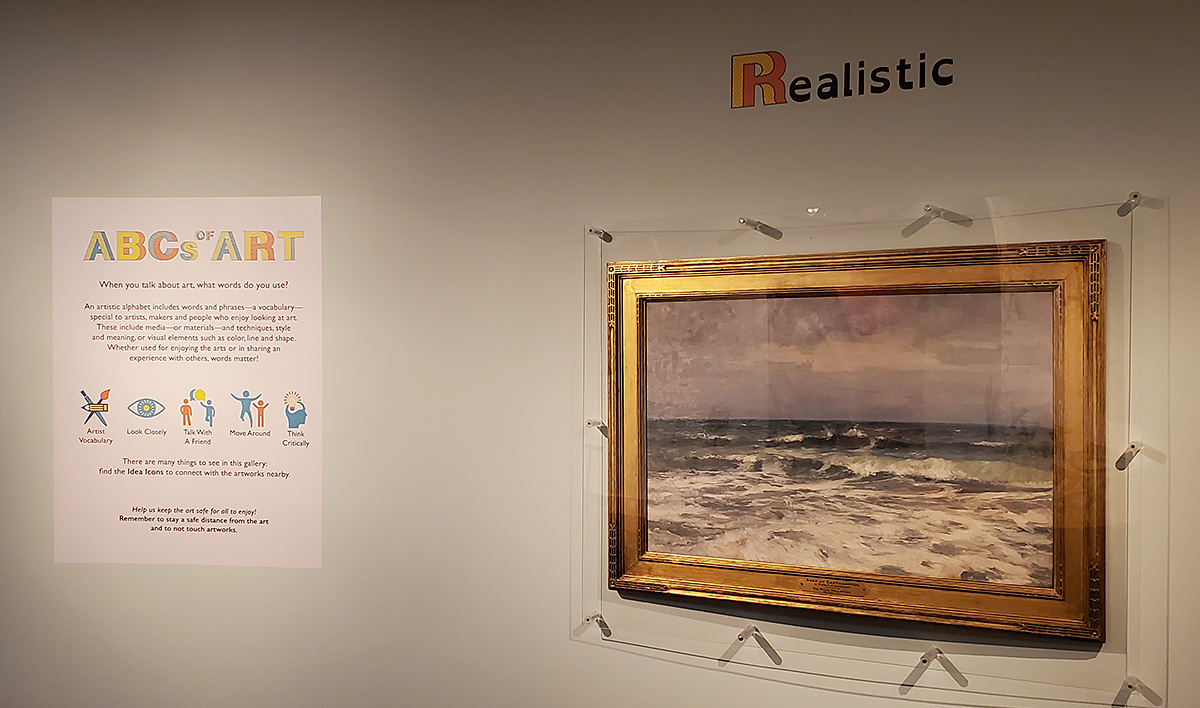 Shimmering Madness
A permanent installation by Sandy Skoglund
Created by artist/photographer Sandy Skoglund in 1998, Shimmering Madness is an installation of two jellybean-covered mannequins assembled in dance-like poses on a jellybean-covered floor. Small, kinetic, hand-painted butterflies cover the surrounding walls. By incorporating multiples of everyday objects, such as food, into her installations (seen here in the form of thousands of jellybeans), Skoglund redefines the concept of what is precious and beautiful in art.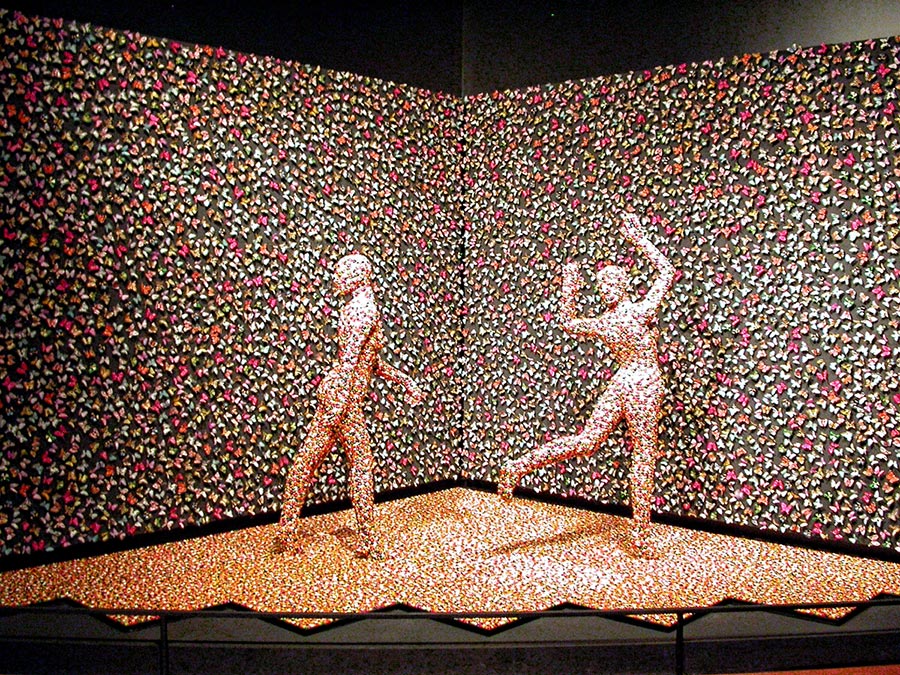 "I like to work with food because it is a familiar material," Skoglund explains. "The value of art, the educational value of art, the sort of life affirming value of art has to do with bringing our awareness of the everyday miracle that's around us, that everything is, in its own way, if you look at it, quite strange and quite marvelous. For me, food is an icon of familiarity, which is so natural to us on a daily basis that it's almost invisible." Skoglund has achieved international recognition as a photographer, and her installations have been commissioned and acquired by museums and universities around the world.
Image: Sandy Skoglund (American, born 1946), Shimmering Madness, 1998, jelly beans, wood, plastic, metal, motors. Museum purchase, 2001.34
HOW TO GO 
Visiting The Lange Family Experiencenter is included in museum general admission.
SPONSORS
Title Sponsor: The Lange Family
 Benefactor: PNC
Patron: CareSource
Additional Support: Betsy Whitney and Synchrony
Experiencenter Endowment Fund Established By:
William and Dorothy Yeck
The Harry S. Price Jr., Family Fund