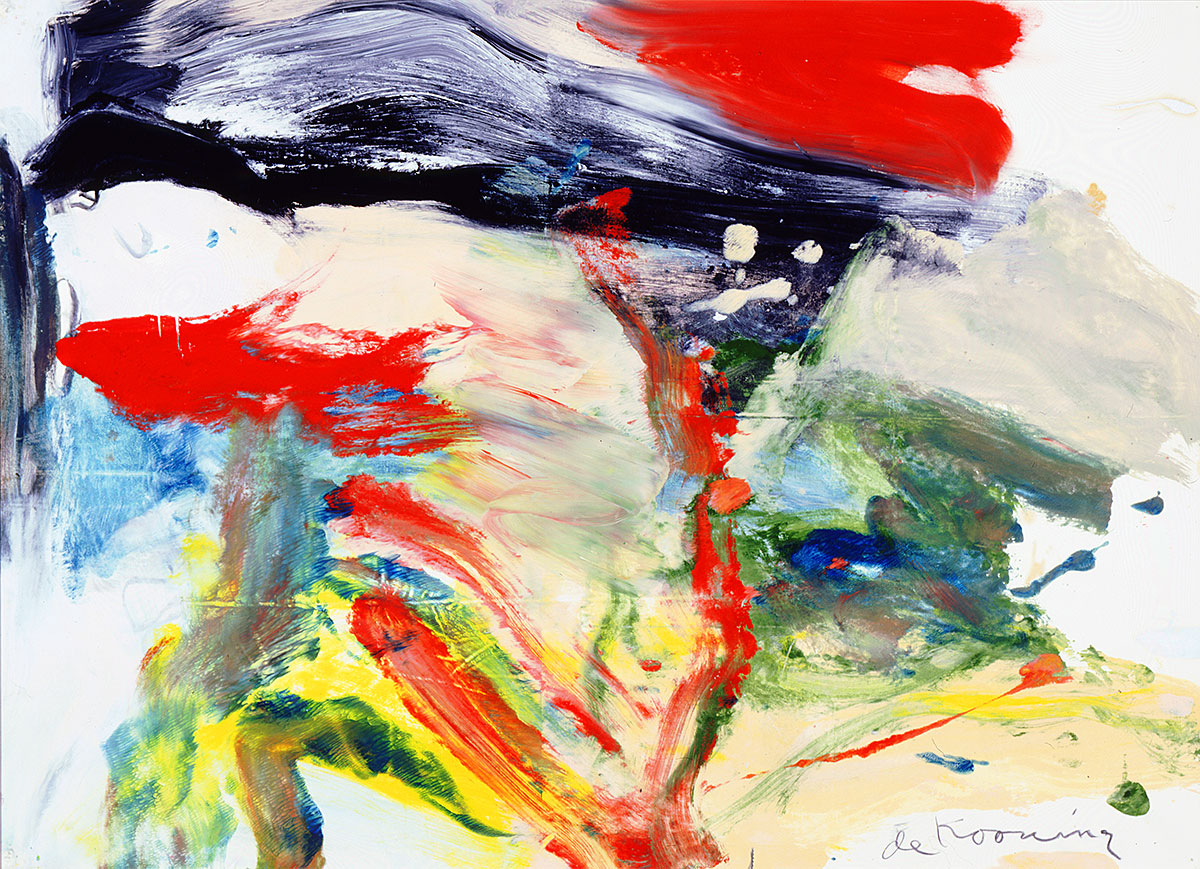 Willem de Kooning (1904 – 1997)
American (born Holland)
UNTITLED, 1977
Oil on paper on board
30 x 41 1/2 inches
Museum purchase with funds provided by NCR Corporation
1987.42
Gallery 202
As a young man, Willem de Kooning studied at the Academy of Fine Arts in Rotterdam, his native city. At the time, his ambition was to be a commercial artist, and he pursued that career once he immigrated (illegally) to the United States. During a period in the 1930s, he was supported by the Federal Art Project of the Works Progress Administration. In 1948, de Kooning's paintings were featured in a one-man show in New York, and from that time his career accelerated. Today he is known as one of the greatest of the Abstract Expressionists.
Like his contemporaries Arshile Gorky, Jackson Pollock and Robert Motherwell, de Kooning's painting was mostly abstract and intensely gestural. This painting style – which was variously dubbed "action painting," "Abstract Expressionism," or simply "the New York School" – revolutionized modern art and helped establish New York City as the center of the art world. With an emphasis on expressive gesture, their works were often large, dramatic and thickly painted.
This untitled work, although relatively small, exudes the dynamism for which de Kooning was known. The painting is defined by broad brushstrokes which seem to skid across the surface in a blaze of lush color. With no recognizable subject matter, it seems a painting about painting, and the liberation such action invites.