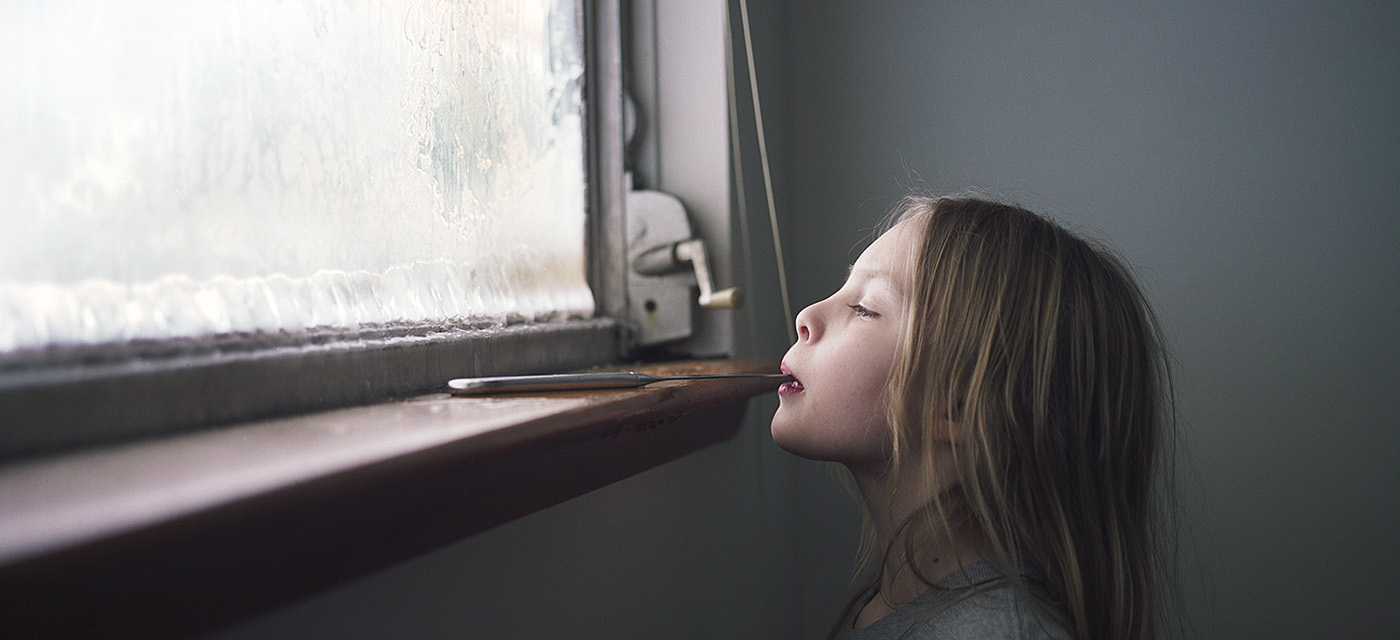 Looking at Family:
Photographs from
the Collection
April 16–July 11, 2021
Artists often find inspiration close to home. This exhibition, pulled from the Dayton Art Institute's photography collection, presents a range of artworks in which artists analyze concepts of family, love and relationships, many of whom used family members and close friends as their muses and models. Artists included are Harry Callahan, Emmet Gowin, Sally Mann, Jane Reece, Edward Weston and a recent acquisition of an image by Dayton photographer Amy Powell, among others.
Related: Show us what family looks like to you!
Is there a family photo you treasure? During April & May, we invited the public to share family photos with us. Those submissions are part of a digital display at the entrance to the Looking at Family exhibition in the museum, and select photos chosen by the DAI are part of a digital gallery below. Thank you to everyone who submitted a photo!
Featured Image: Amy Powell, There is no danger here, 2008 (detail), from the series Erica & I, archival inkjet print from medium format color film negative, printed 2010. Museum purchase with funds provided by The Kettering Fund, 2019.34
Gallery: What Family Looks Like to You
ADDITIONAL SUPPORT
Jessup Wealth Management
In Memory of Sajona M. Weaver