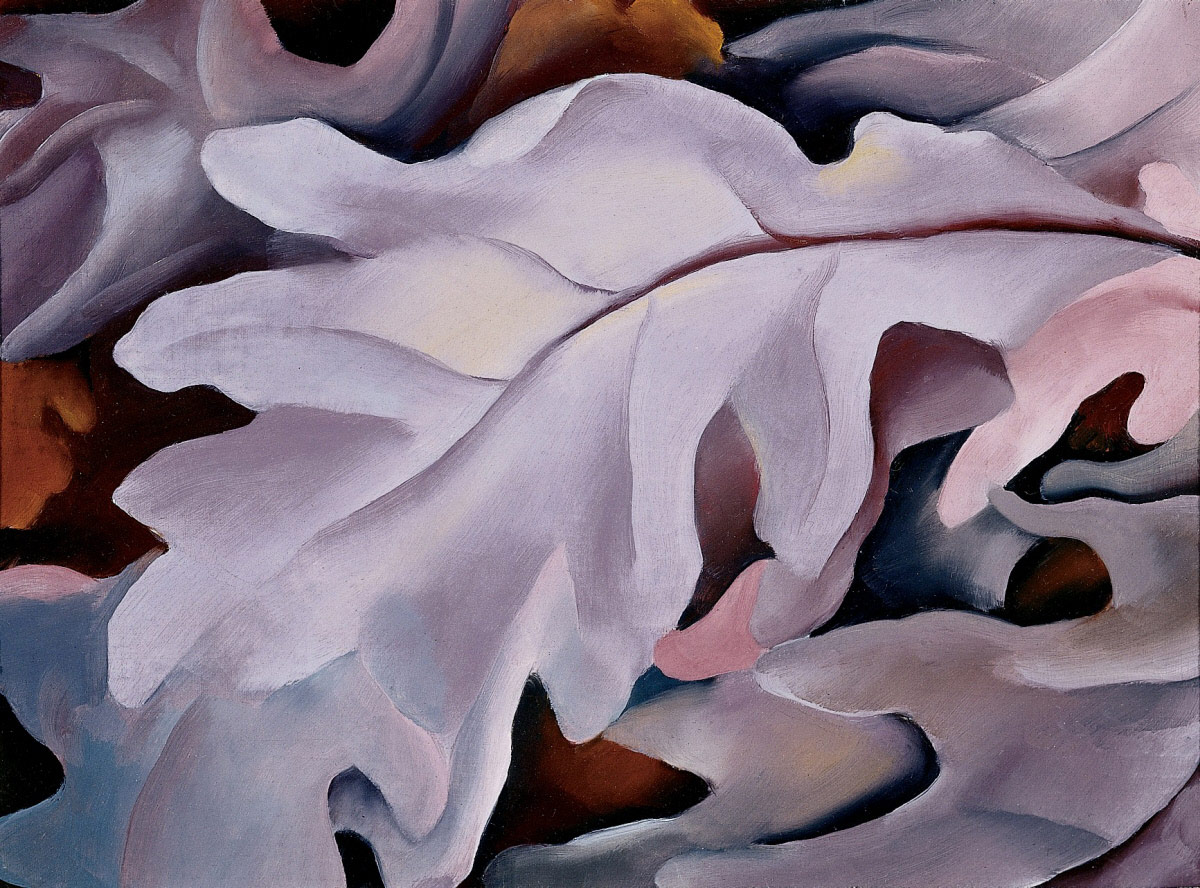 Georgia O'Keeffe (1887 – 1986)
American
PURPLE LEAVES, 1922
Oil on canvas mounted on board
9 x 12 x 3/8 inches
Bequest of Virginia Rike Haswell
1977.60
Georgia O'Keeffe was a prominent member of the New York avant-garde who, along with fellow Modernists Marsden Hartley and Alfred Henry Maurer, frequently exhibited at Alfred Stieglitz's pioneering galleries 291 and An American Place. This image is typical of O'Keeffe's unique form of abstraction. Interested in nature, O'Keeffe isolates the leaves from their natural setting, simplifies their form of any extraneous detail, and magnifies their overall scale so that they overtake the perimeter of the canvas. The leaves are no longer part of the natural world; their sensuous colors and curvilinear form underscores their abstraction from it.