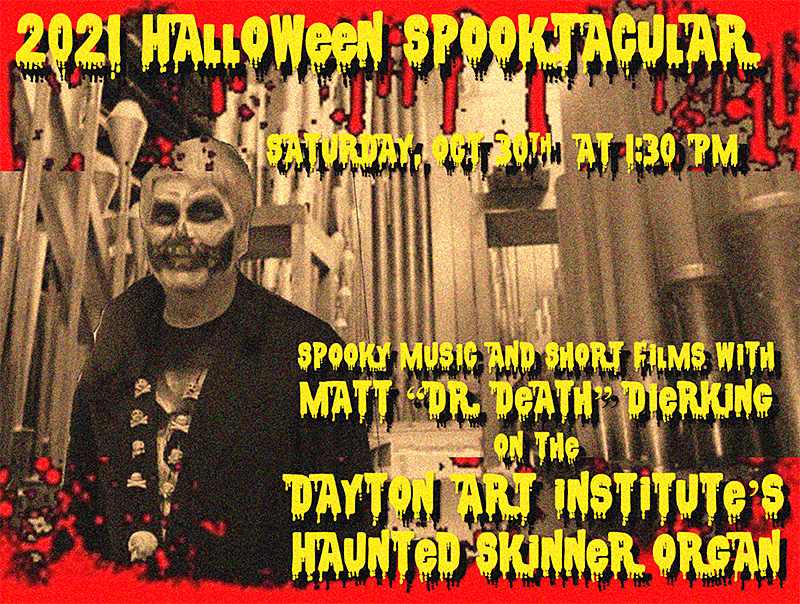 Halloween Spooktacular Organ Concert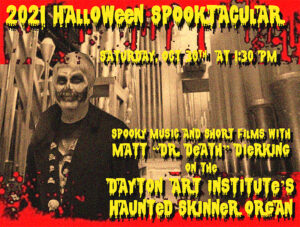 The DAI's annual "Spooktacular" Halloween concert returns on Saturday, October 30, at 1:30 p.m. Join Matt "Dr. Death" Dierking for a fun-filled performance featuring short films and spooky music played on the "haunted" Skinner pipe organ. This performance is free for museum members and included in museum general admission for non-members. Museum general admission includes access to the new exhibitions Norman Rockwell: Stories of Emotion and Ralston Crawford: Air + Space + War, so make a day of it at the DAI!
Click here for more information about our monthly Skinner pipe organ performances!