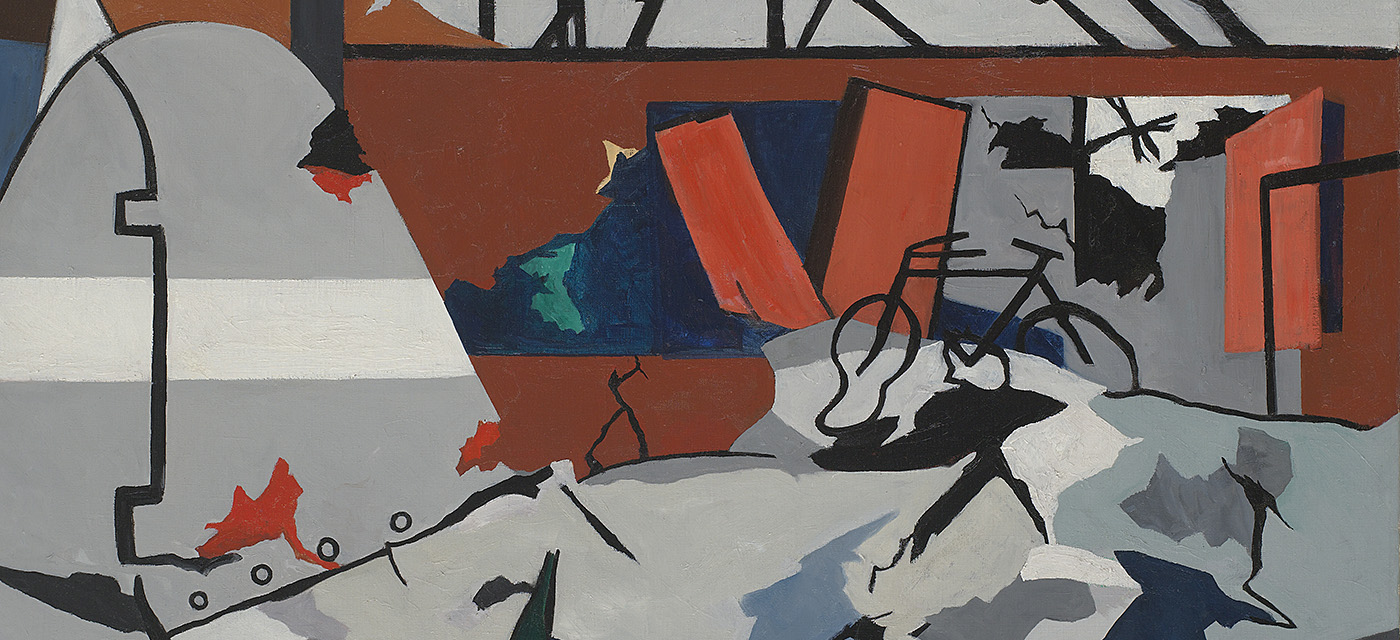 Ralston Crawford:
Air + Space + War
October 30, 2021–January 23, 2022
"A splendid, informative exhibition."
         – The Wall Street Journal
American art transformed in the period 1940-55, and nowhere is that change better exemplified than in the work of Ralston Crawford (1906-1978). Crawford was influenced by aviation through personal experiences in flight, his exposure to the construction of airplanes and the destruction they wrought in WWII, and the atomic bomb tests at Bikini Atoll. These experiences had a profound impact on Crawford and marked a major turning point in his life and art.
Ralston Crawford: Air +Space + War features 72 works, which include paintings, drawings and photographs by the American artist. This exhibition is organized by the Vilcek Foundation,  in collaboration with the Brandywine River Museum of Art and the Dayton Art Institute, which will be the only two venues to present this exhibition.
The exhibition is accompanied by a fully illustrated catalogue, which includes an essay by Jerry N. Smith, Dayton Art Institute Chief Curator and Director of Education.
Exhibition Previews
Jefferson Patterson Society Preview & Reception:
Wednesday, October 27, 6:30-8:30 p.m.
Member Preview Days: October 28 & 29
Member Preview Reception: October 28, 6-7:30 p.m.
Early entry at 5:30 p.m. for Supporting, Sustaining and Benefactor members
FREE for members; RSVP by calling 937-223-4ART (4278)
Featured Image: Ralston Crawford (American, 1906-1978), Bomber, 1944 (detail), oil on canvas. Vilcek Collection, VF2016.03.02
Thank You to Our Exhibition Sponsors
BENEFACTOR
Wanda & Bill Lukens
Patty & Jerry Tatar
SUPPORTING
Jessup Wealth Management
Carolyn & Robert H. Brethen
JPS RECEPTION SPONSOR
Jessup Wealth Management