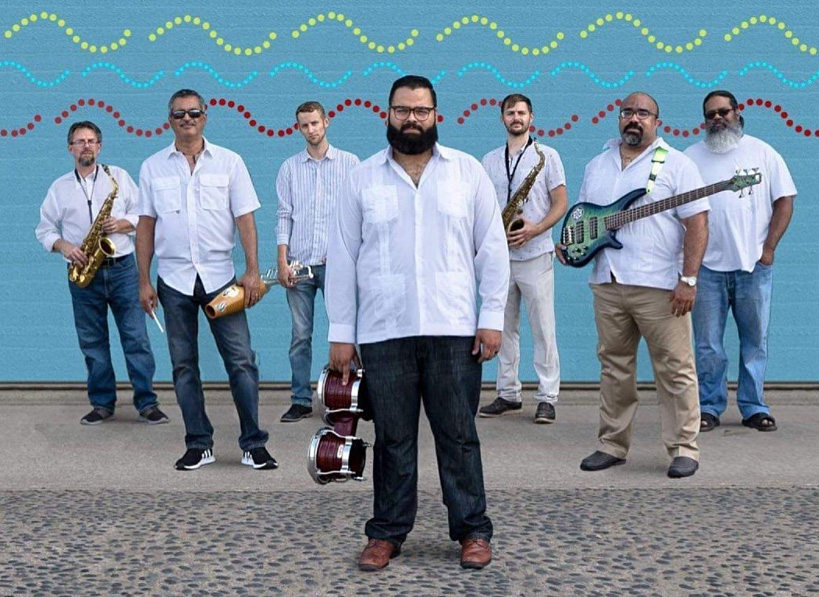 Bob Ross Auto Group Jazz & Beyond: Dayton Salsa Project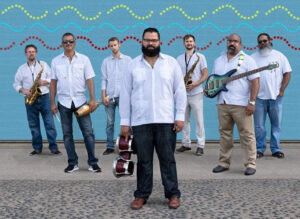 The Bob Ross Auto Group Jazz & Beyond series kicks off the 2022 season with a Latin twist, as we welcome Dayton Salsa Project to our stage for the first time!
The Dayton Salsa Project is a partnership of local musicians and salsa music enthusiasts. It was born from the vibrant, growing Hispanic population of Dayton, the interest of Daytonians in Latin-American culture, and a love of music that brings people together. The group was founded in August 2018 by local musicians, half Dayton-born with the rest hailing from Puerto Rico, Colombia and Peru.
The mission of the Dayton Salsa Project is to use music as the means to break barriers and promote inclusion by showcasing how musicians from diverse traditions and cultural backgrounds can get together in one accord. Many of the members would perform in neighboring large cities like Columbus and Cincinnati, only to meet people from Dayton who traveled in search of Salsa music and dancing. It made sense to make Dayton their official band hometown where they can celebrate the "Golden Age of Salsa!"
Please Note: This performance takes place in the Mimi and Stuart Rose Auditorium. All seating is general admission and tickets may be purchased at the door the night of the concert. A cash bar will be available for drinks (alcoholic and non-alcoholic). No food will be served at this concert.
HOW TO GO
Date: Thursday, March 10, 2022
Time: 5:30-7:30 p.m. (Doors open at 5 p.m.)
Location: Mimi and Stuart Rose Auditorium
Cost: Free to members; included in museum general admission for non-members