NOMINATIONS ARE NOW OPEN!
Each year, DAI selects an outstanding and inspirational educator to receive the distinguished Houk Award, with selections made through a nomination and panel process. The recipient is presented with the award at the DAI's annual meeting and receives permanent recognition in The Lange Family Experiencenter.
We encourage you to nominate an educator in the greater Miami Valley area who excels in the field of art education. This year, the nomination process will be entirely online. Please complete the online nomination form found here.
Once nominated, educators will be contacted to submit further application materials such as a resume, statement of teaching philosophy, and one letter of recommendation.
For more information about the Houk Award, contact Lead Museum Educator Casey Goldman, at cgoldman@daytonart.org.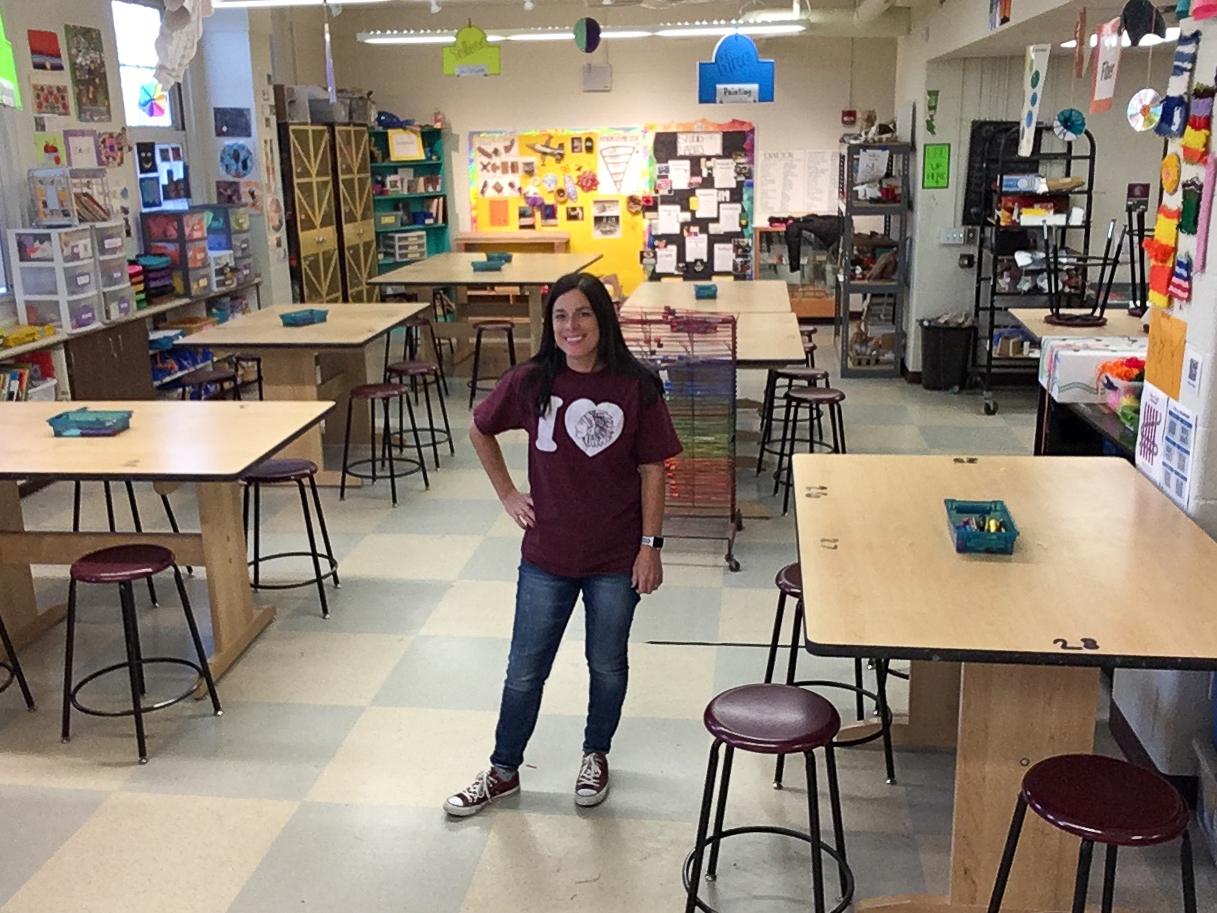 2021 Houk Award Winner: Abby Hanser (pictured above) was presented with the 2021 Pamela P. Houk Award for Excellence in Education at the DAI's Virtual Annual Meeting on February 25, 2021.
Abby is a visual arts educator at Berry Intermediate with Lebanon City Schools and has been teaching for more than 20 years. Her accomplished teaching career is exemplified by her utilization of the TAB (Teaching for Artistic Behavior) method, a PreK-12 learner-directed approach that meets learners' needs through choice, agency, flexibility, and emergent curriculum. Her approach is also greatly influenced by The Studio Habits of Mind, which were and researched by Harvard's Project Zero.
Dedicated to making art class something in which her students are actively engaged, Abby strives to encourage creativity, interest, curiosity, and extending students' thinking.