NOMINATIONS ARE NOW OPEN!
Each year, DAI selects an outstanding and inspirational educator to receive the distinguished Pamela P. Houk Award for Excellence in Art Education, with selections made through a nomination and panel process. The recipient is presented with the award at the DAI's annual meeting and receives permanent recognition in the Lange Family Experiencenter.
Nominations for the 2023 Houk Award are now closed. Please check back in late 2023 for information on the 2024 nomination process
For more information about the Houk Award, contact Matt Burgy, Museum Educator, at mburgy@daytonart.org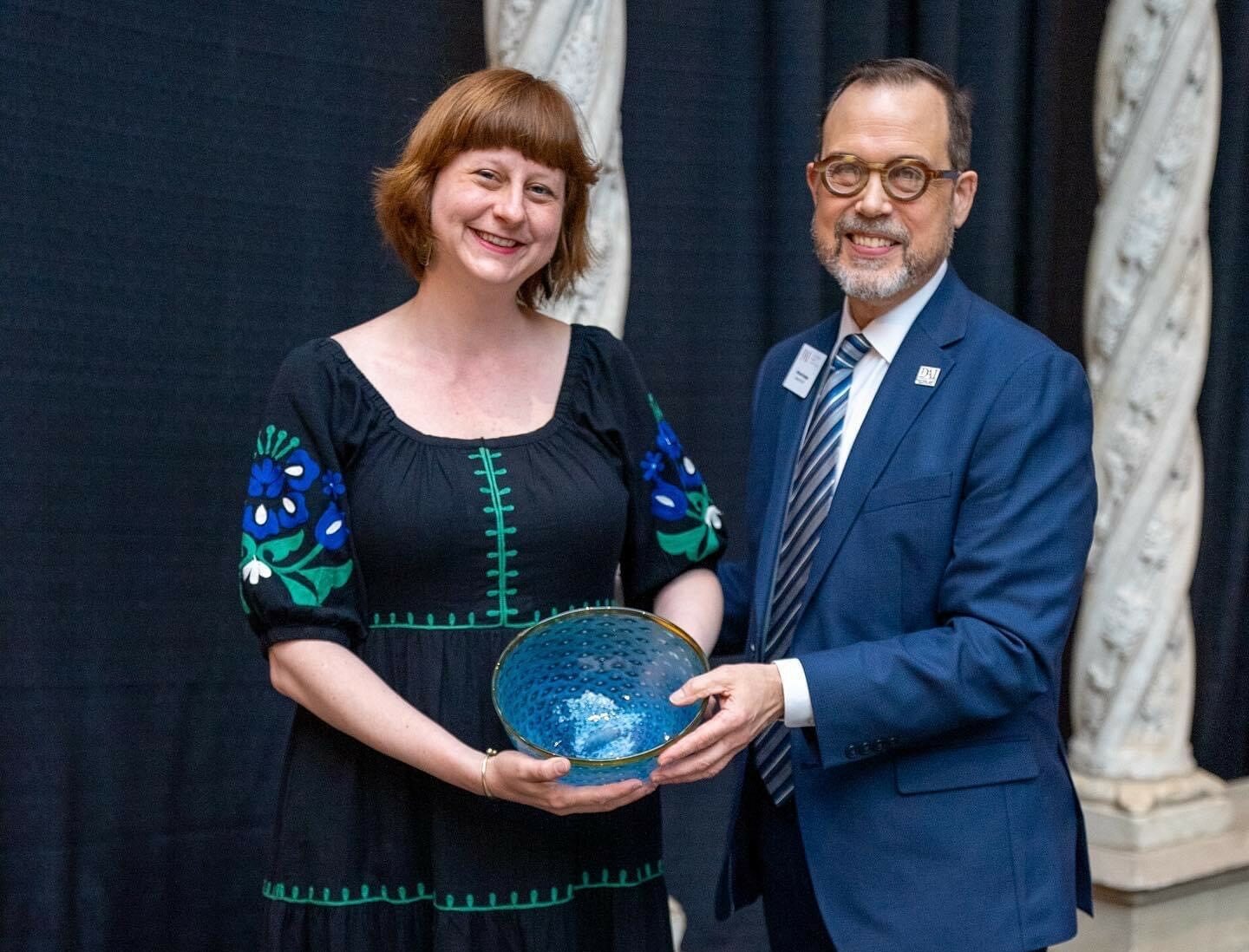 2023 Houk Award recipient, Shayna V. McConville, Division Manager of Cultural Arts, City of Kettering (pictured above with Michael Roediger, Director and CEO, Dayton Art Institute) was awarded with the 2023 Pamela P. Houk Award for Excellence in Education at the DAI's Annual Meeting on February 23, 2023.
Shayna is recognized for her demonstrated commitment to providing community arts experiences. Her leadership at the Rosewood Arts Centre, initiating opportunities for civic engagement and arts advocacy continues to serve as inspiration for the greater Miami Valley field of art education.