Get inspired, get creative, get sketching! Experience the collection and exhibitions through drawing, and learn about the creative processes of artists on view at DAI. You'll learn about a variety of drawing concepts and techniques through broad monthly themes and a highlighted artwork.
Program Update: Draw from the Collection has been adapted for online learning due to COVID-19. Online drawing lessons are posted monthly and may be found below and by visiting our new Digital Resources page. Be sure to also watch for updates about Zoom-based drawing lessons!
Recent Draw from the Collection at Home Lessons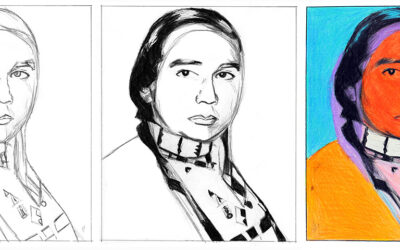 Draw a Warhol-inspired portrait!