Get inspired, get creative, get sketching! Learn about a variety of drawing concepts and techniques with the guidance of a Museum Educator while exploring the artworks of a highlighted collection gallery each month.
All materials provided, but guests may bring their own sketchbook. Open to all abilities and interests. Draw from the Collection is best for ages 12 and up. Advanced registration encouraged; drop-ins welcome.
How to Go
Dates: Every 3rd Sunday
Time: 3-4p.m.
May 21—Gallery 108, Korean Art
June 18—Gallery 201, James F. Dicke Gallery of Contemporary Art
July 16—Gallery 105, Japanese Art
August 20—Galleries 106,107, Japanese Art
September 17—Gallery 102, The Harold W. and Mary Louise Shaw Foundation Gallery for Art of the Ancient Americas
October 15—Gallery 215, Kettering Health Gallery of 17th Century Baroque Art in Flanders and France
November 19—Gallery 212, Bieser Family Gallery of Late 19th Century French Art
December 17—Gallery 210, Great Hall / Sculpture Court
Cost: Free with admission and free for members, advanced registration encouraged
Register for Draw from the Collection
Recent Draw from the Collection at Home Lessons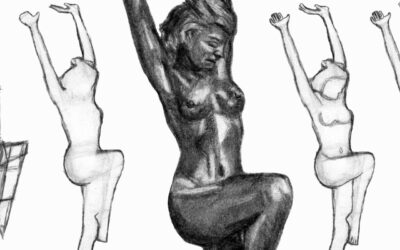 Draw the Joy of the Waters from our collection!