Learn about positive and negative space while using cardboard and small found objects to create an original assemblage sculpture that features both 2D and 3D qualities.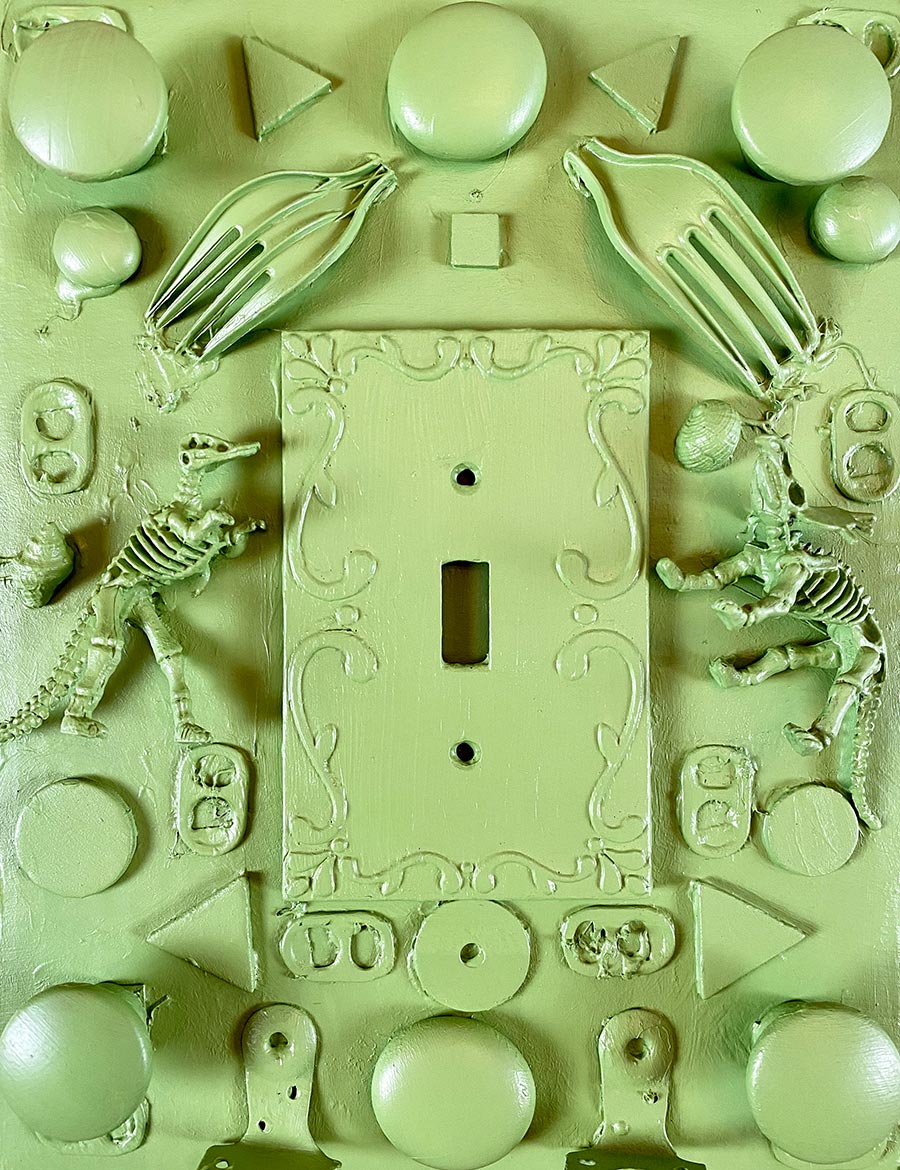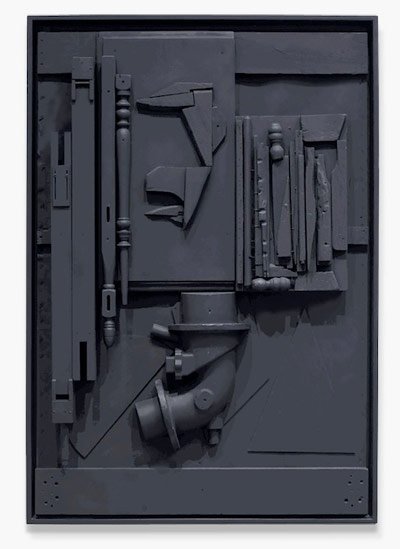 Image: Louise Nevelson (American, Ukrainian, 1900—1988), Untitled, 1985, wood and black paint. Museum purchase with funds provided by the James F. Dicke Family. 2003.7
Required materials
small shallow cardboard box
cardboard scraps
scissors
masking or duct tape
glue (or hot glue gun)
acrylic or tempera paint
scrap newspaper
paintbrushes
paint palette (or wax paper)
small found objects such as buttons, knobs, nuts, or bolts, etc.
Optional materials