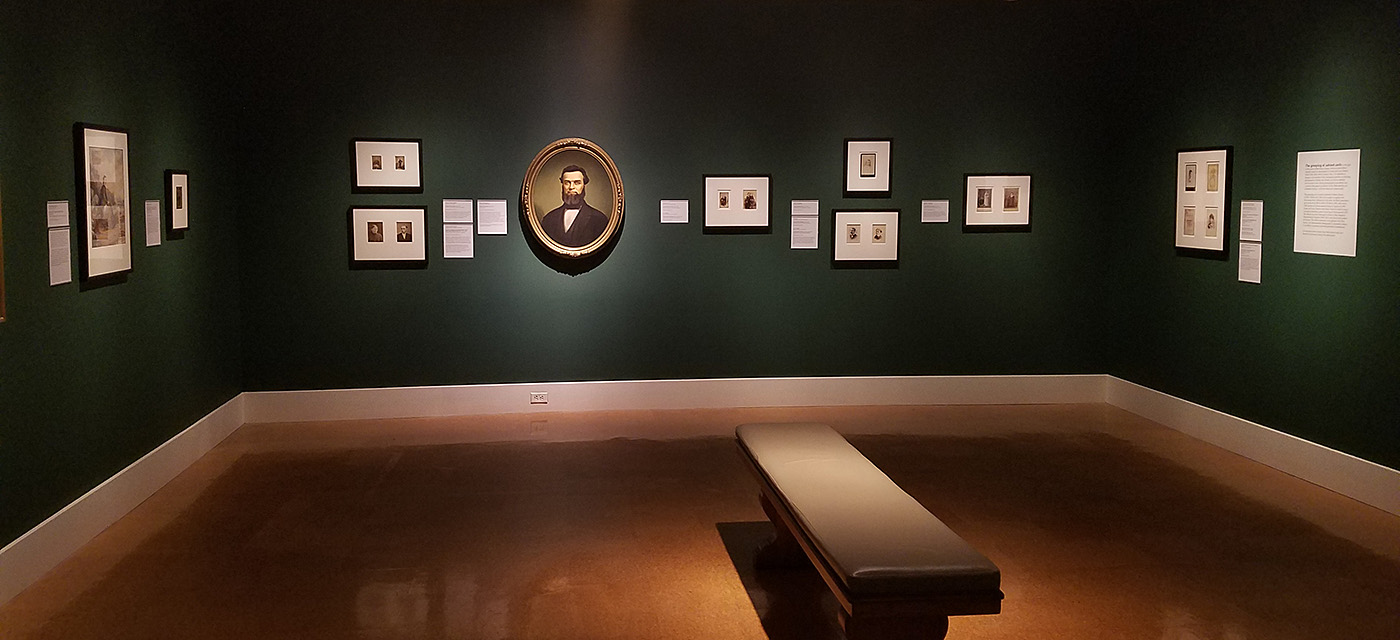 Within Reach of All: Early Dayton Photography
November 13, 2021–February 6, 2022
Gallery 118
Ohio has a long history of professional and amateur photography, dating back to the earliest days of the medium in the 1840s. This exhibition will feature some exceptional examples of photos from the DAI and area collections that showcase photographic artists working in the Buckeye State.
Within Reach of All highlights how photography increased access to portraiture, once reserved for the wealthy who could afford costly commissioned paintings. Frederick Douglass, the abolitionist and most photographed individual of the nineteenth century, noted the democratizing power of photography by making portraiture "within reach of all." The exhibition features carte-de-visites and cabinet cards made around the region, a one-of-a-kind daguerreotype of the Dayton Courthouse, as well as paintings and a lithograph of the same era.
The exhibition also features a grouping of cards that came from a single album. The selection of images is an example of the widespread practice of collecting photographs of family and friends, as well as celebrity and souvenir cards. The grouping also includes portraits of Black citizens of Ohio. While early Ohio laws sought to regulate and discourage their settlement in the state, the Black population grew from about 300 in 1800 to 97,000 in 1890, with nearly 1,000 people of African descent living in Dayton by 1890. Together, the exhibition presents a glimpse into Ohio history and demonstrates photography's ability to produce power portraits of individuals.
Featured Image: Photographer Unknown, Dayton Courthouse, about 1850s, Daguerreotype. Gift of Richard and Marlene Carlile, 2009.9
Learn more about some of the photographic processes on view:
Thank You to Our Exhibition Sponsors
SUPPORTING
Charles D. Berry
The Berry Family Foundation
Additional Support
Carolyn & Robert Brethen
PNC
Premier Health
Patty & Jerry Tatar