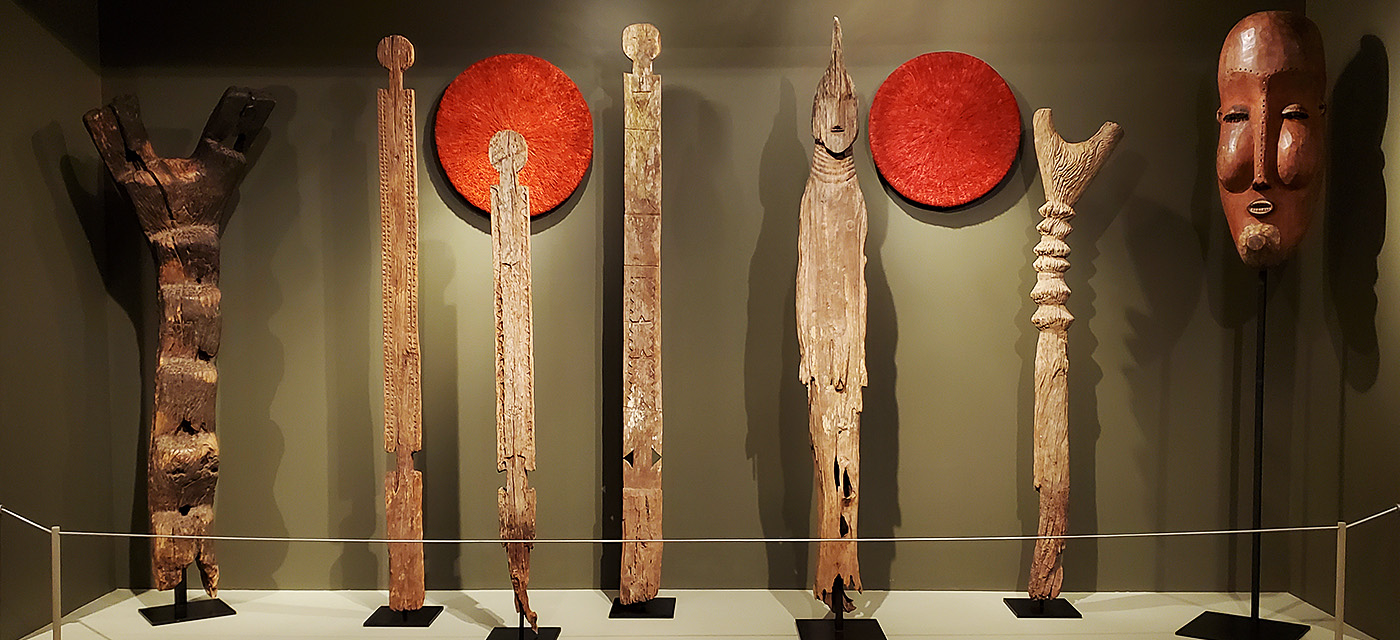 Spotlight on Africa:
Gifts from Dianne Komminsk
EXTENDED! August 5, 2021–January 2, 2022
Gallery 101
A business leader and philanthropist, Dianne Komminsk (1944-2019) of New Bremen, Ohio, was a passionate collector of art. She collected contemporary art and antiquities, but her greatest interest was in the rich aesthetic qualities of art from Africa.
This Focus Exhibition features some of the more than 300 objects she gifted to the DAI, during her lifetime and through her estate. Now part of the DAI collection, several of the works were featured in the ground-breaking 2000-2001 exhibition, Out of Africa: Sub-Saharan Traditional Arts. Komminsk's extraordinary collection of African art includes work from across the continent and, when combined with the museum's holdings, helps strengthen a world-class collection of the art of Africa for the Dayton Art Institute.
Featured Artwork: Kongo-Dinga peoples (Democratic Republic of the Congo, or Angola), Mask, 19th century, copper. Gift of the Dianne Komminsk estate, 2020.63
Thank You to Our Exhibition Sponsors
SUPPORTING
PNC
ADDITIONAL SUPPORT
Patty & Jerry Tatar