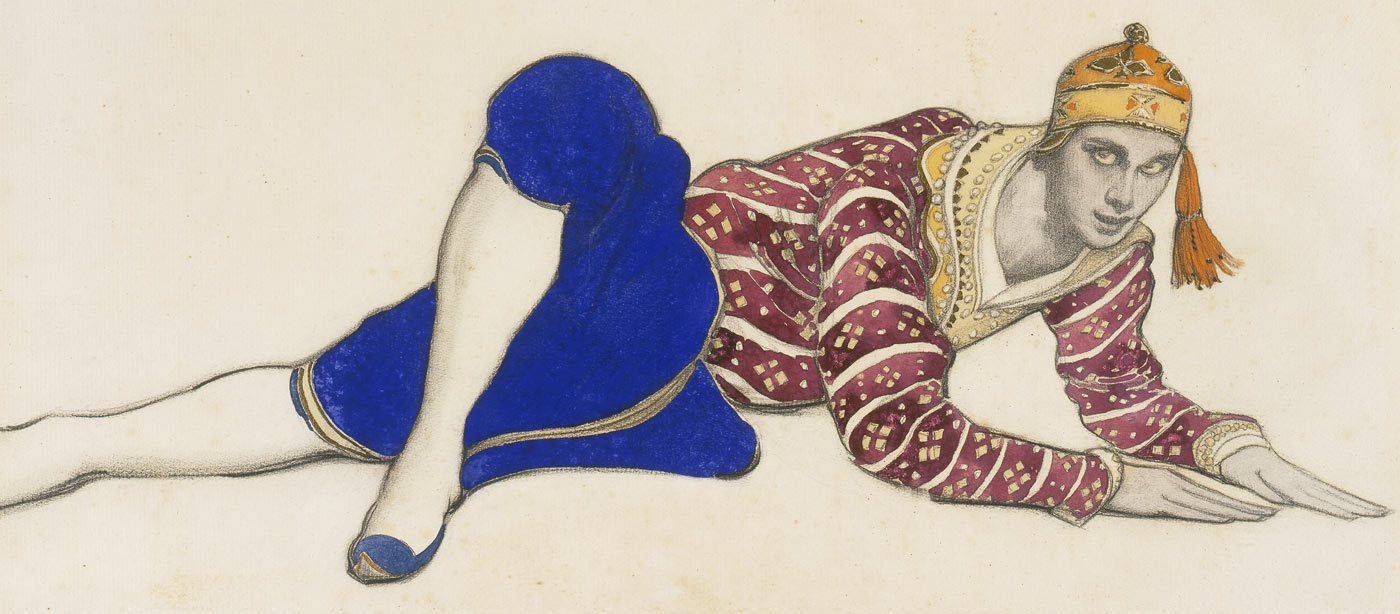 Picasso to Hockney:
Modern Art on Stage
OCTOBER 17, 2020–JANUARY 17, 2021
This groundbreaking exhibition reveals what happened when prominent painters and sculptors turned their attention to the stage and collaborated with writers, musicians and dancers. Works by some of the most celebrated artists of the 20th century are featured, including Pablo Picasso, Henri Matisse, Fernand Léger, Natalia Gontcharova, Joan Miró, Louise Nevelson, Robert Indiana, Jim Dine, David Hockney, and many others.
Picasso to Hockney pulls back the curtain on a lesser known but equally inspiring aspect of these artists' creative expressions: their collaborations as designers of sets, costumes, lighting, scenery and, in some instances, complete performances. These artists contributed stunning designs to world-renowned plays, operas and ballets, such as Pulcinella, La Création du Monde (The Creation of the World), King Arthur and The Mother of Us All.
A traveling exhibition organized by the McNay Art Museum and drawn from it's renowned Tobin Collection of Theatre Arts, Picasso to Hockney features more than 115 objects of set and costume design, and it offers fresh insights into artists and movements, from Cubism and Constructivism to Surrealism and Pop Art. The exhibition presents a rare opportunity to experience more than 100 years of original performance designs by renowned visual artists who took their creativity to the stage.
Click here for more information about virtual programs and resources related to the exhibition.
Image: Léon Bakst, Vaslav Nijinsky as Chinese Dancer in Les Orientales, 1917 (detail). Watercolor and graphite on paper. Collection of the McNay Art Museum, Gift of the Tobin Foundation for Theatre Arts. 
BENEFACTOR SPONSOR
Premier Health
SUPPORTING SPONSORS
Carolyn & Robert H. Brethen
Perfection Group
Norma Landis and Rick Hoffman
PNC
ADDITIONAL SUPPORT
Jessup Wealth Management
SUPPORTING MEDIA SPONSOR
ThinkTV