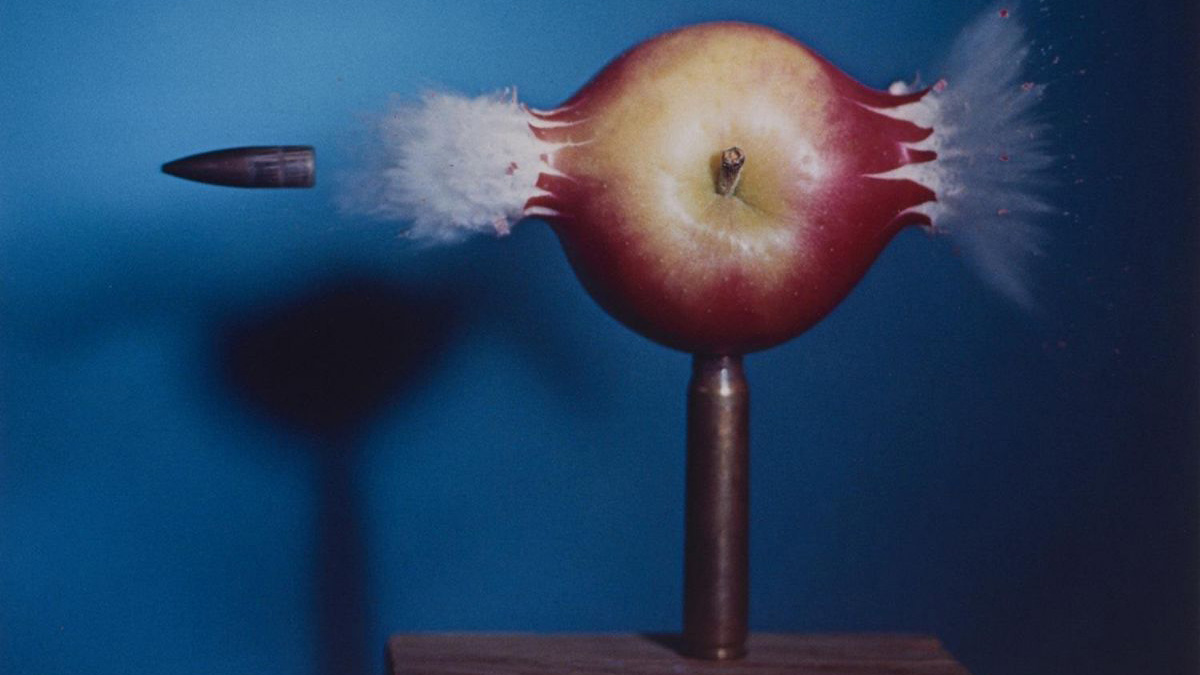 Photography Through Time
Extended through October 31, 2021!
Gallery 118
Derived from the Greek words photōs (light) and graphein (to write), a photograph is created through the controlled action of light on a light-sensitive surface which is then processed to create a permanent, fixed image. From this definition, photographs are literally light-sensitive drawings, although technological improvements have expanded what can qualify as a photograph.
Since its invention in 1839, photography has taken many forms. In this exhibition, discover the range of photographic processes within the Dayton Art Institute's photography collection.
From early photographic processes to contemporary artworks that expand our notion of the medium, Photography Through Time includes examples of daguerreotype, cyanotype, albumen, gelatin silver, chromogenic, photogravure and inkjet photographs.
Featured Image: Dr. Harold Edgerton (American, 1903-1990), .30 Bullet Piercing an Apple, 1964, dye transfer print, edition 142/150. Gift of the Harold and Esther Edgerton Family Foundation, 1996.201.6
Learn More: Processes of Photography Brochure
Thank You to Our Exhibition Sponsors
SUPPORTING
Norma Landis & Rick Hoffman