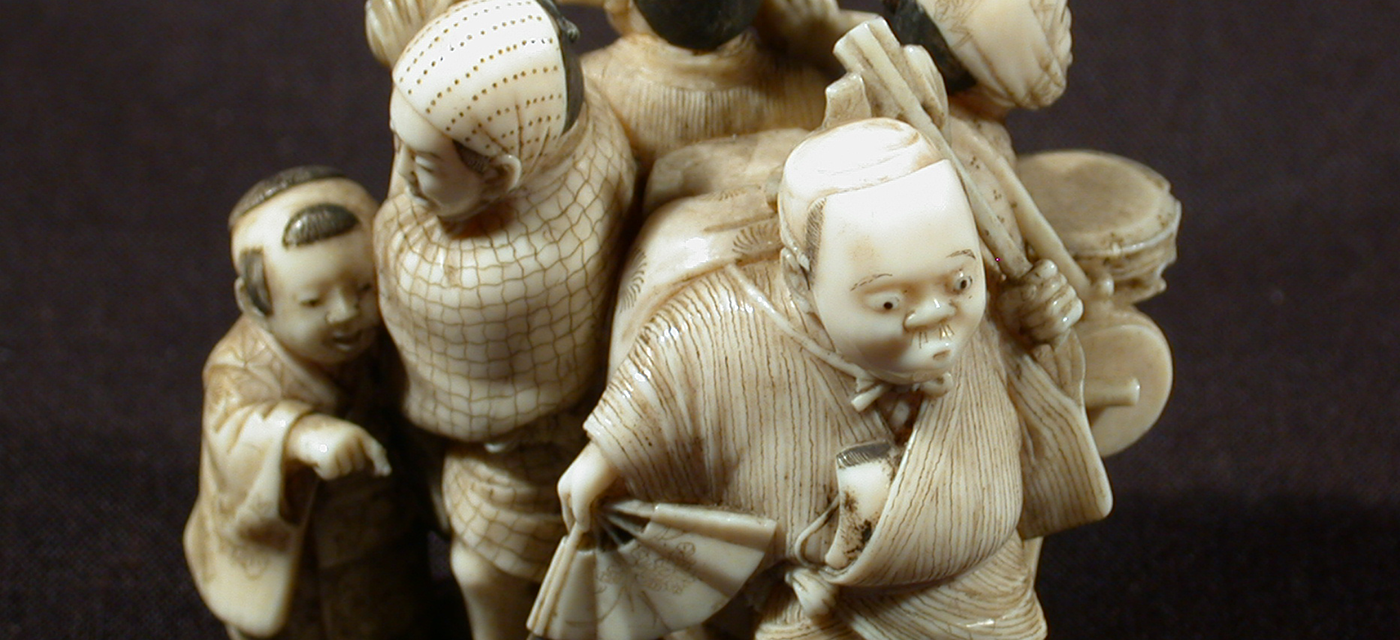 Netsuke and the Art of Little Wonders
August 27, 2022–February 19, 2023
Gallery 117 [map it]
Netsuke were personal accessories during the Edo period in Japan (1615–1868). Their purpose was to suspend a small carrying case from the sash of a man's pocketless kimono. They were also a way to make a subtle and often humorous fashion statement. People outside of the ruling samurai class, including the increasingly wealthy merchants, were restricted in how much luxury they could display. But through practical items like netsuke, a level of opulence was possible and they developed into imaginative works of art, delicately detailed carved sculptures that could fit in your palm.
This Focus Exhibition explores these little wonders and the remarkable variety of subjects they depict from the popular culture of the time. These range from characters in folk tales and scenes of everyday life to monsters and a menagerie of animals. Many of the works are generous loans from the James F. Dicke Family Collection.
Netsuke and the Art of Little Wonders is free to members and included in museum general admission for non-members. Museum general admission also includes access to the collection galleries, as well as all other current Focus and Special Exhibitions.
Go to the Visit section of our website for additional information about museum admission and hours.
Featured Artwork: Japan (Edo period, 1615–1868), Family of Musicians (detail), mid-19th century, ivory. Gift of Mrs. Dorothy Stroop, 1979.129.