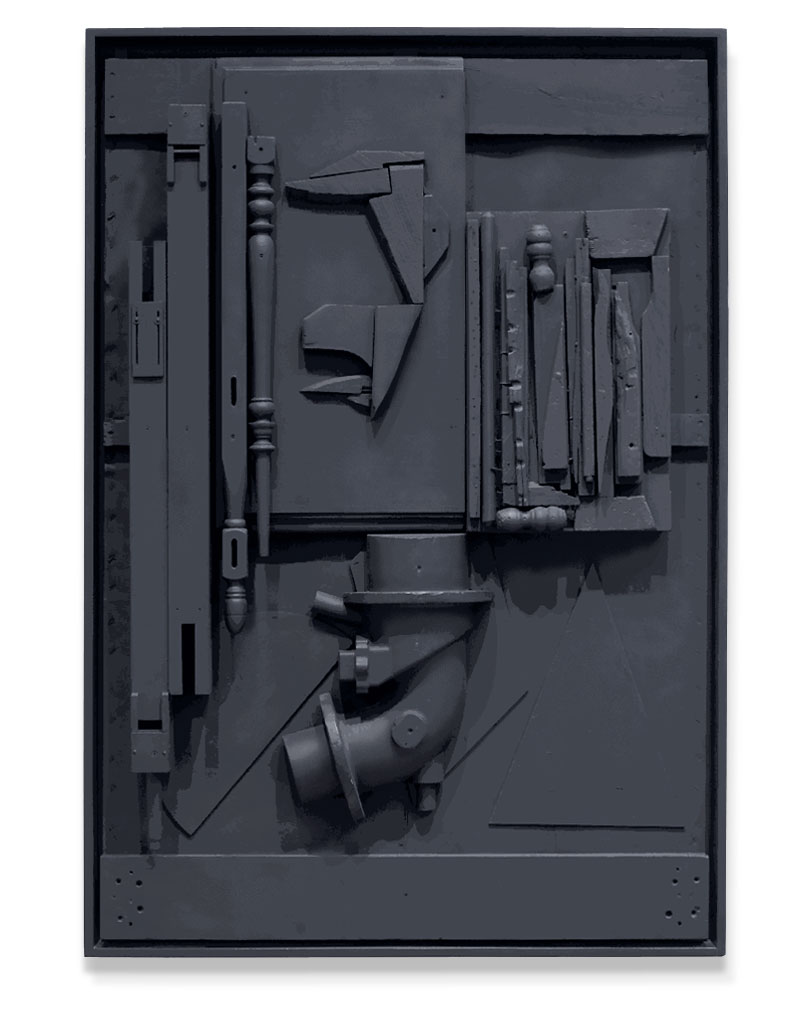 Louise Nevelson (1900-1988)
American
UNTITLED, 1985
Wood and black paint
Museum purchase with funds provided by the James F. Dicke Family
2003.7
Louise Nevelson was an American artist known for wooden sculptures painted in a uniform color. Many were at a large scale that put her in step with the Abstract Expressionist painters. Her pieces are made from scraps of found refuse, and she called herself "the original recycler." This piece is painted black, which eliminates hierarchy between the individual pieces of wood.