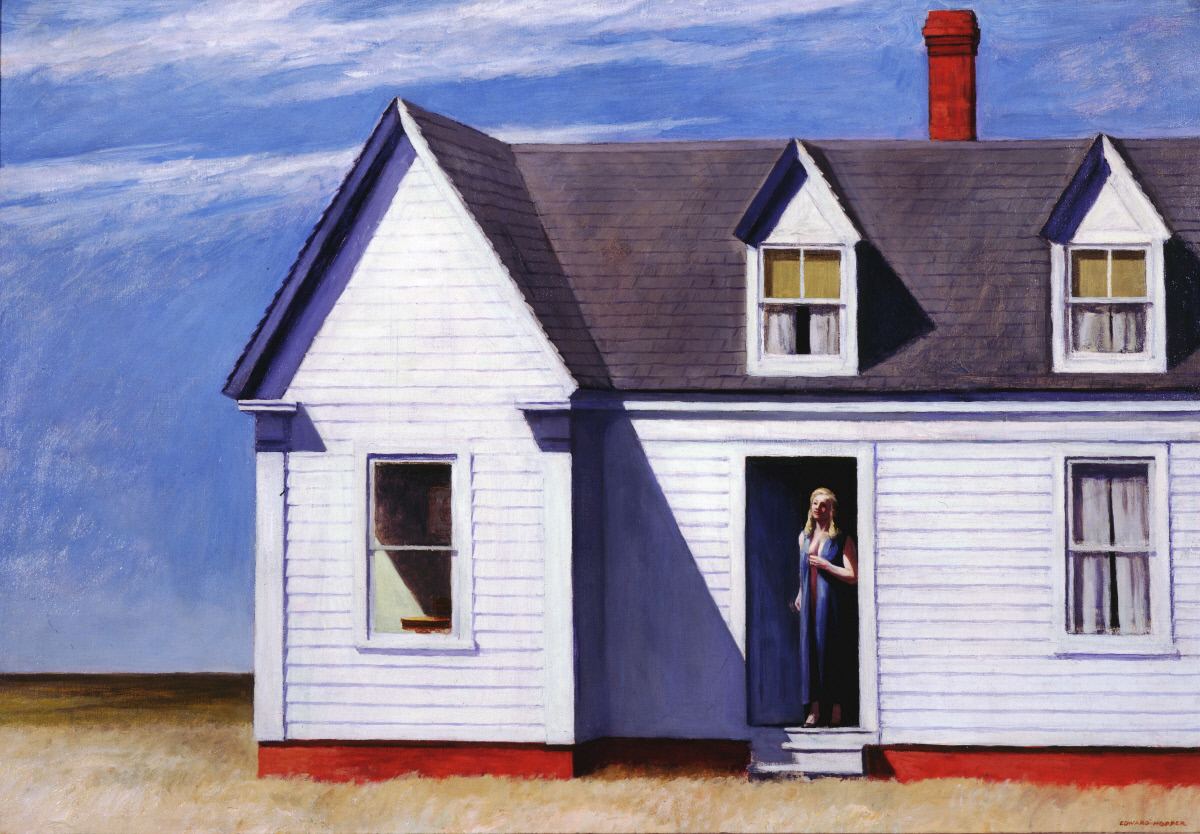 Edward Hopper (1882–1967)
American
HIGH NOON, 1949
Oil on canvas
27 ½ x 39 ½ inches
Gift of Mr. and Mrs. Anthony Haswell
1971.7
Edward Hopper's figures are often alone, staring out of a window, sitting at a café table or standing on the porch of a New England house looking out at the ocean. High Noon is such a picture: an anonymous woman is seen in the doorway although we have no idea why. Is she waiting for someone? Or simply looking out on the day? There is no sense of any activity; she is still and surrounded by a large house that is struck by sunlight, leaving dramatic shadows on the roof and walls. The sky beyond is large and empty. Life, Hopper seems to say, is intense—the sunlight is strong and the sky open—but still we are alone and waiting. High Noon is a typical painting for Edward Hopper: in it, he explores patterns of light and dark color that are almost abstract, but he also tells a subtle story about modern living: we may have a large house and time on our hands, and yet still have nothing to do.