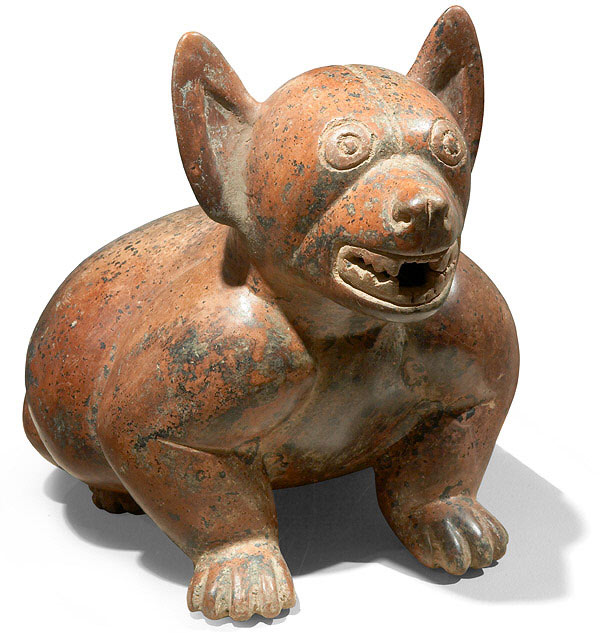 Colima
DOG
Terra-cotta with red slip
Height: 9 ¼ inches
Museum purchase
1960.15
Many expressive ceramic sculptures of small, hairless, fat dogs have been found in tombs in Northwestern Mexico. There a culture known as Colima evolved around 2200 and 1500 years ago. The people of the Colima Culture valued their dogs, who were their companions, guardians and sometimes even their food.
Ancient stories illustrate the importance of dogs in pre-Columbian culture. One story tells us of the first man who survived the great flood thanks to his friend—dog. Dog did everything for the first man including finding corn to eat and making fire.
Some of the pre-Columbian peoples believe dogs were the companions of the god of the underworld. Others believed that dogs guarded the souls of the dead as they traveled through the dangerous regions of the underworld. Dogs, like this one, were probably placed in Colima tombs to accompany and guard the soul in the afterlife.