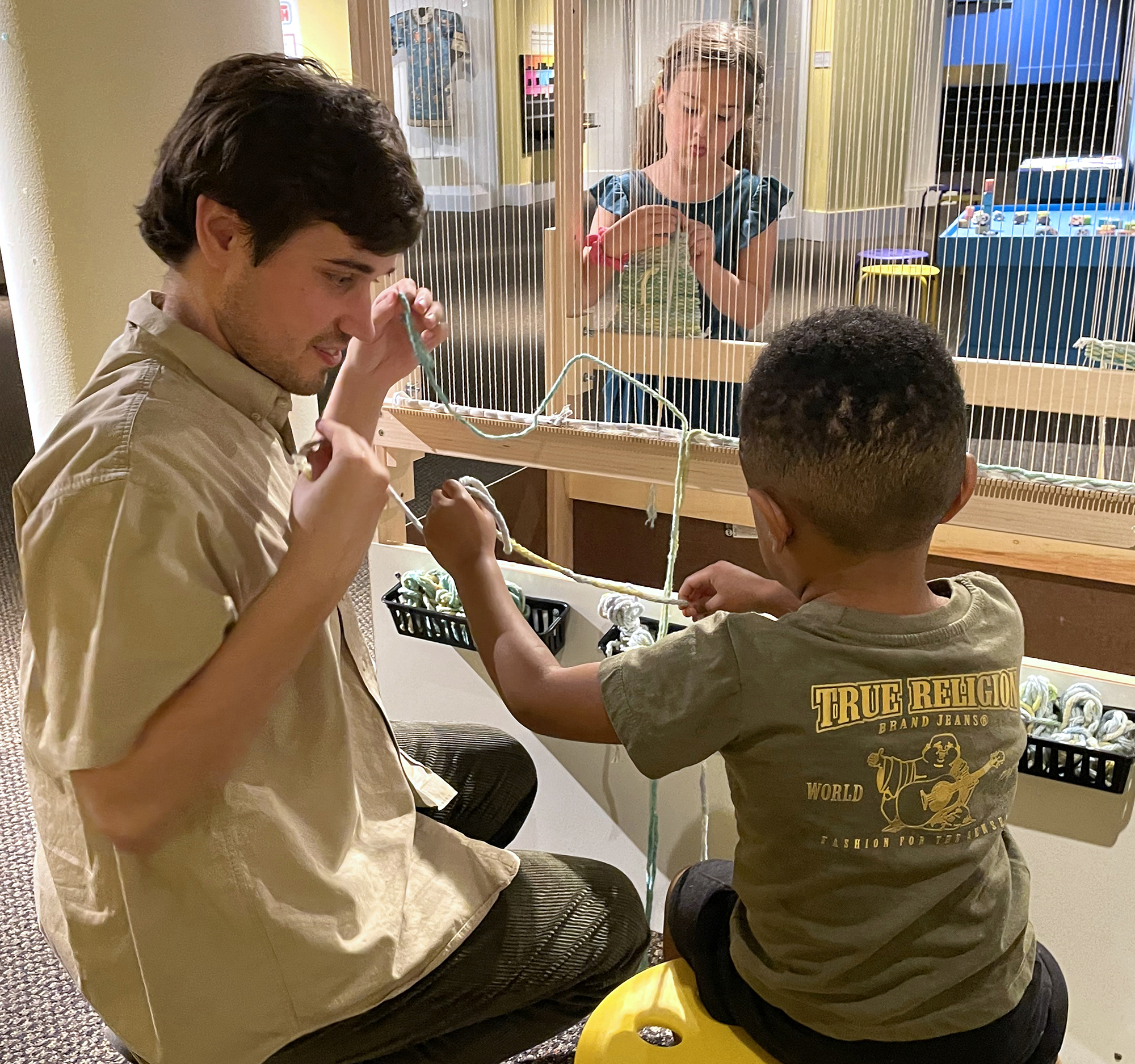 Yeck Artist in Residence
Artist in Residence, Tommy Ballard, is working on fabric art installation in Expereincenter gallery, guests are welcome to participate! Mr. Ballard is an artist, writer and educator from Dayton, Ohio, working in textiles, print media and creative writing. His creative practices are focused on making larger-than-life installations that blend art, craft and the written word.
Funded by the William and Dorothy Yeck Family Foundation, the Yeck Artist in Residence program provides a paid opportunity for greater Dayton area artists to create original, participatory art projects related to exhibitions featured in DAI's nationally renowned Lange Family Experiencenter and engage museum guests of all ages. As a participatory and engaging hands-on creative arts experience, this program aims to further families' and children's connection to museum spaces, as well as provide artists with an approximately 4-month long residency.
Mr. Ballard has created The Pattern Project, an interactive project focused on the creation of art through weaving and textile. Participants are invited to spend time in the gallery and weave on large looms to create an exhibition of tapestries made during several collaborative weaving sessions.  Join Tommy as he leads museum guests in a hands-on project using Ikat weaving and learn about the art of dyeing with hand-dyed yarns made of natural and synthetic colors inspired by textiles from around the world.  Textile artwork created by The Pattern Project is inspired by the layering of patterns, colors, letters, and motifs and combining color themes from different sources.
"We are thrilled to offer the community a chance to learn from a working artist and experience weaving in this intimate setting" said DAI Director & CEO Michael R. Roediger. "We are excited to experience and display the work Tommy creates with the Dayton Community".