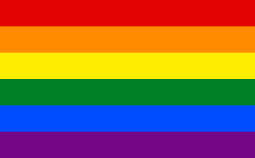 Pride Community Day
As part of Pride Month celebrations, the DAI will welcome all in the community to the museum on Sunday, June 25, with a special Community PRIDE Day, sponsored by The Rubi Girls and SHAG.
On Community PRIDE Day, the museum will offer free admission to the collection galleries and a special Pride Gallery Guide celebrating LGBTQIA+ artists in the collection
The museum is open from noon to 5 p.m. on June 25.
DAYTON ART INSTITUTE MISSION: The Dayton Art Institute is committed to enriching the community by creating meaningful experiences with art that are available to all.
INCLUSION, DIVERSITY, EQUITY AND ACCESSIBILITY (IDEA) MISSION: The Dayton Art Institute aspires to develop, promote and sustain an organizational culture and reputation in the communities that we serve as an organization that values, nurtures and leverages inclusion, diversity, equity and accessibility in all that we do.