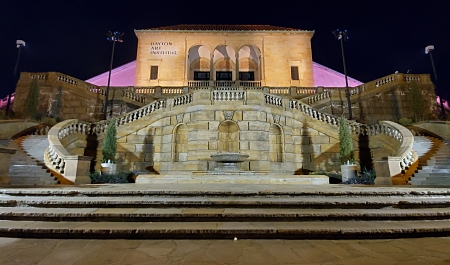 DAI Annual Meeting & Community Report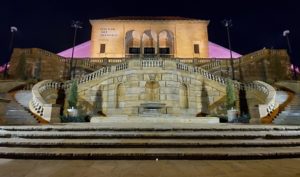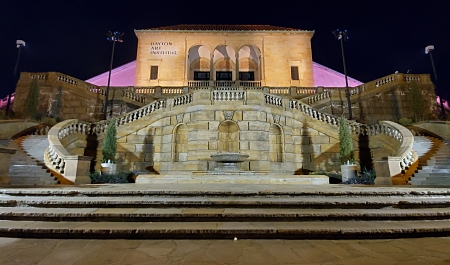 SAVE THE DATE!
Join us on Zoom for the Dayton Art Institute's 2020 Annual Meeting and Community Report, taking place Thursday, February 25. The virtual "doors" open at 5:15 p.m. with a slideshow review of 2020, and the meeting begins at 5:30 p.m. DAI Director & CEO Michael R. Roediger, along with members of the DAI Board of Trustees and staff, will look back at the challenges and accomplishments of 2020, and discuss what's ahead in 2021.
The meeting is free and open to the public, and advance registration is not required. You will be prompted to enter your name and email address when joining the meeting.
The proposed Slate of Officers and Trustee nominees for the Board of Trustees, as presented by the Dayton Art Institute Governance Committee, will also be approved at the meeting.
The following Trustees are nominated as Officers for the 2021 term:
Chairman: Stephen Allaire
Vice Chairman: Dan Davis
Treasurer: Mark Shaker
Secretary: Debbie Watts Robinson
The following individuals are nominated for election to the Board of Trustees:
For a first three-year term through December 2023:
Lisa Coker, Jeff Pizza, Jeffrey Woeste and Danyelle Wright
For a second three-year term through December 2023:
Linda Black-Kurek, Jeffrey Mikutis, Renate Frydman, Debbie Watts Robinson
If you are a current Dayton Art Institute member and did not receive the email with link to submit your member ballot and RSVP, you may download a copy of the ballot here and submit it via the instructions in the ballot.
If you have questions about the Annual Meeting, please direct them to Janice Goodrich, at jgoodrich@daytonart.org.