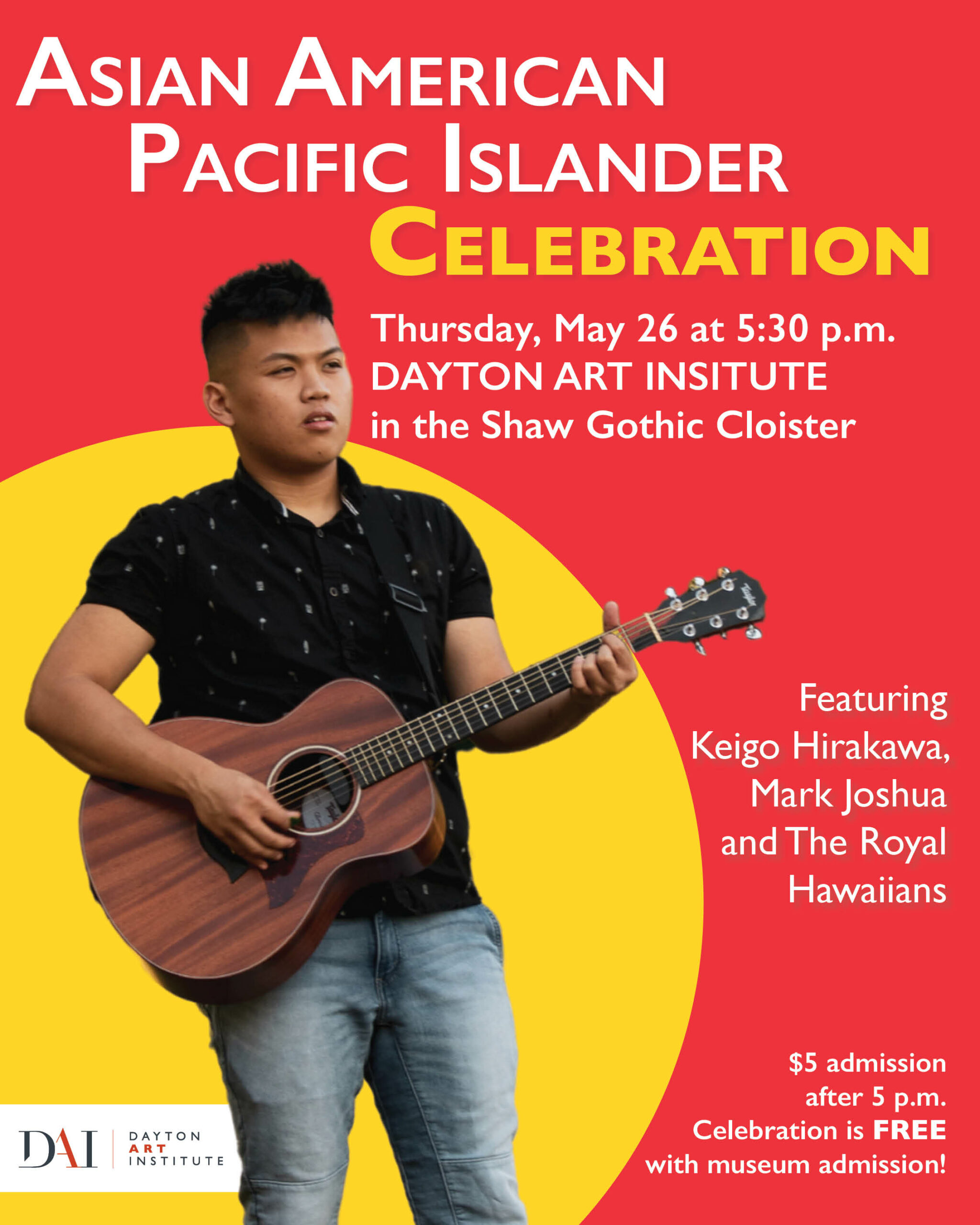 Asian American Pacific Islander Celebration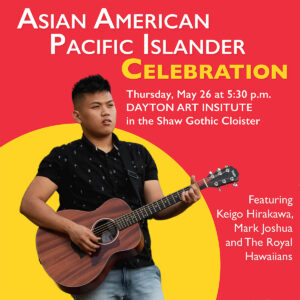 May is Asian American & Pacific Islander (AAPI) Heritage Month, and the Dayton Art Institute will celebrate with a special event to close out the month, taking place Thursday, May 26, 5:30-7:30 p.m. in the museum's Shaw Gothic Cloister.
The DAI's Asian American Pacific Islander Celebration will feature performances by Keigo Hirakawa's jazz piano trio, singer-songwriter Mark Joshua, and dance group The Royal Hawaiians.
Additionally, the museum will offer a discounted general admission of $5 after 5 p.m. on May 26. The Asian American Pacific Islander Celebration is free to museum members and included in museum general admission for non-members. The museum is open until 8 p.m. on Thursdays.
ABOUT THE PERFORMERS: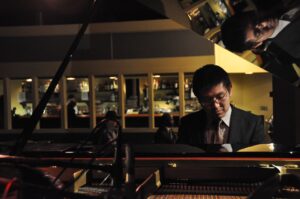 Keigo Hirakawa is a Japanese American jazz pianist with a unique sense of expressiveness and rhythmic interaction. He brings highly personal and energetic style of improvisation to ensembles. He distinguishes himself with his articulate use of harmonic and rhythmic vocabulary and his leadership style on the bandstand. His swinging jazz piano trio reaches the highest level of improvisational artistry and is sure to delight fans of the museum's Bob Ross Auto Group Jazz & Beyond series.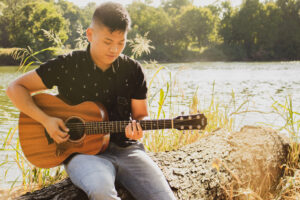 Mark Joshua is a Filipino American singer-songwriter from Cincinnati. He has been writing songs since he was 13 and performing live for 10+ years. His impassioned, acoustic-based performances bring to mind influences such as Ed Sheeran, Harry Styles and Foy Vance. Joshua's latest singles can be heard on Spotify and other streaming services.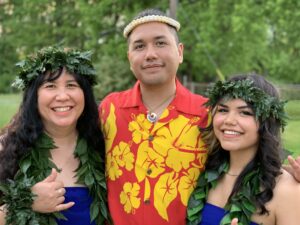 The Royal Hawaiians are a Dayton family who are descendants of the Royal Hawaiian tribes. They have been teaching and performing traditional Hawaiian dances locally for more than 10 years. They will demonstrate traditional dances, as well as lead a dance lesson with guests at the celebration.
Museum admission also includes access to the collection galleries and the exhibitions Van Gogh & European Landscapes, Fired Imagination: Ancient Chinese Ceramics from the Nancy and Ed Rosenthal Family Collection and The Flower Prints of Katsuhira Tokushi.