Young artists talk about the plants and animals in a desert environment, learn about how the giant saguaro (suh-wahr-oh) cactus grows and use paint, paper, glue and mixed media to make their own cactus scene.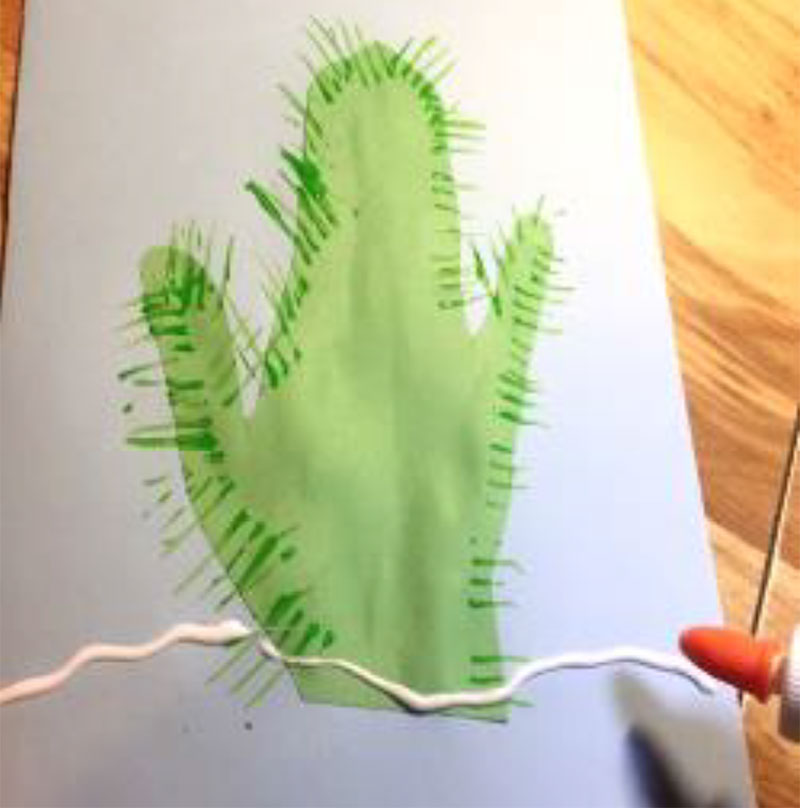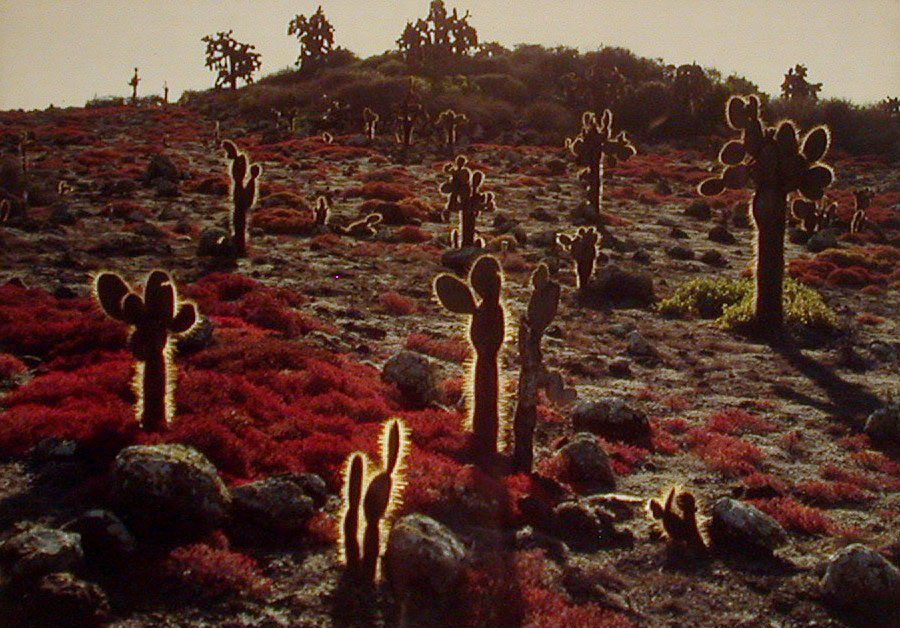 Story: The Seed and the Giant Saguaro by Jennifer Ward
Project: Create your own cactus scene
Featured Artwork: Cole Weston (American, 1919-2003), Plaza Island, Galapagos, 1973, Cibachrome. Museum purchase. 1978.7
Supplies Needed
Green paint (or green and other color crayon)
Fork (if using paint)
4"x6" or 6"x8" green or white scrap of construction paper
Scissors
Pencil
8"x10" or 9"x12" color construction paper for background
Elmer's glue or glue stick
Sand (or glitter, salt, cornstarch, confetti, etc. Feel free to use what you have!