Backyard Ball online party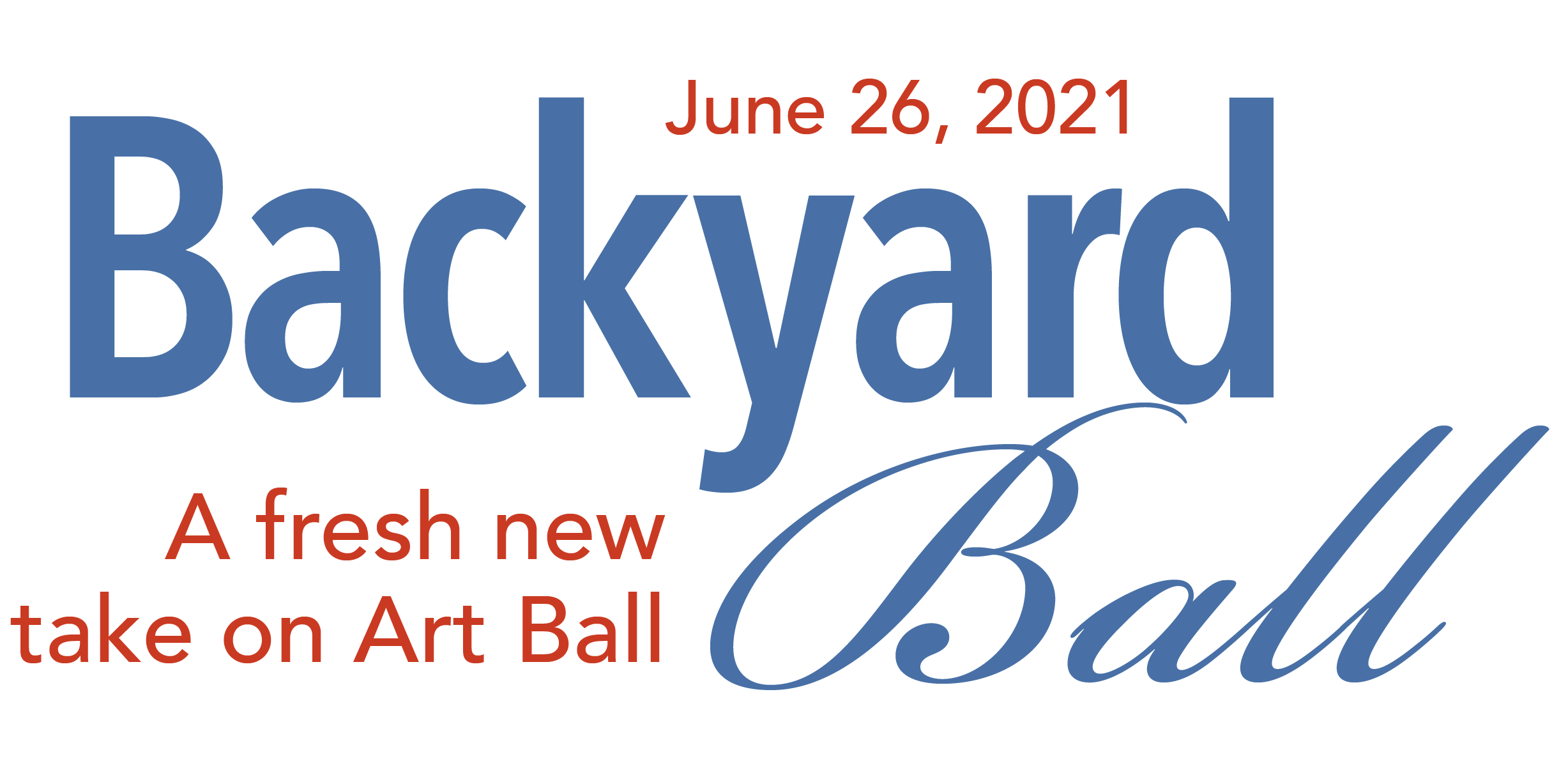 Thank you for supporting Backyard Ball! Get your Party Packs ready and prepare to sip and savor at our exclusive online party, taking place on June 26. Virtual doors open at 7:50 p.m., and the party starts at 8:00. 
You're in for a special treat, as DAI Director & CEO Michael Roediger hosts an  online party featuring tours of current and past Art Ball featured artworks with Chief Curator & Director of Education Jerry Smith, wine presentations from Heidelberg Distributing, and special musical performances by Spungewurthy.
Be sure to also check out the links for the Backyard Ball program book, which includes details about the Party Pack menu, a special downloadable booklet featuring summertime cocktail recipes inspired by Backyard Ball, and our Backyard Ball Spotify playlist, created by DJ Dayna.
There are two ways you can join the private online party, which will be livestreamed via YouTube: 
1. Click the red banner below to watch on YouTube, where you can participate in a live chat during the party and also stream it to a smart TV or other streaming device.
2. Watch on this page via the video player at the bottom of the page. Click the arrow button in the middle of the video player, beginning at  7:50 p.m. on June 26, to activate the party livestream.
If you have any questions about the party or how to access it, please email info@daytonart.org. Thank you again for supporting this important museum fundraiser, and enjoy the party!
Thank You to Our Sponsors & Partners!
Sponsors
Bonbright Distributors
Dayton International Airport
Enterprise Roofing & Sheet Metal
Goldshot Lamb & Hobbs
Heidelberg Distributing
M&M Title Co.
White Allen European Auto Group
Special Thanks
DJ Dayna
The Flower Shoppe
Kohler Catering
Prime Time Party Rental
Spungewurthy