School of the Dayton Art Institute
The Dayton Art Institute was originally formed by a group of Dayton citizens who wanted to learn about and teach each other the Arts and Crafts movement. Others in the community became interested and a variety of classes were soon offered. The school opened as The Dayton Museum of Arts in a house at the corner of Monument Avenue and St. Clair Street.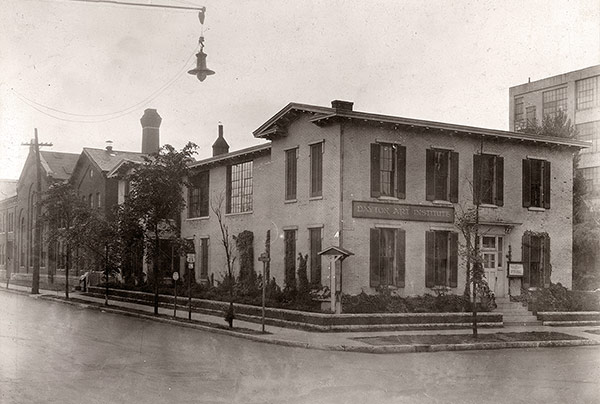 Soon the Dayton Museum of Arts started to collect art and present exhibitions. It was determined the name Dayton Art Institute was more fitting for the emerging school and museum.
When the new museum building was constructed and opened in 1930, the north side of the lower level was dedicated to an expanded school with classrooms, a cafeteria, and a library. Studios were in the upper level of the service building and in a carriage house that was saved from a previous mansion on the property.
The school continued to grow over the years, offering four-year degrees and Saturday classes to local children. In the early 1960s, it was determined the school and the galleries needed more space. In 1965, the Rike Pavilion was completed, and the school was relocated to the new building.
Sadly, only 10 years later, in 1974 the school closed due to reduced enrollment. The last class of the DAI art school graduated in 1975. Today, many proud graduates from the DAI School can be found both locally and around the world.