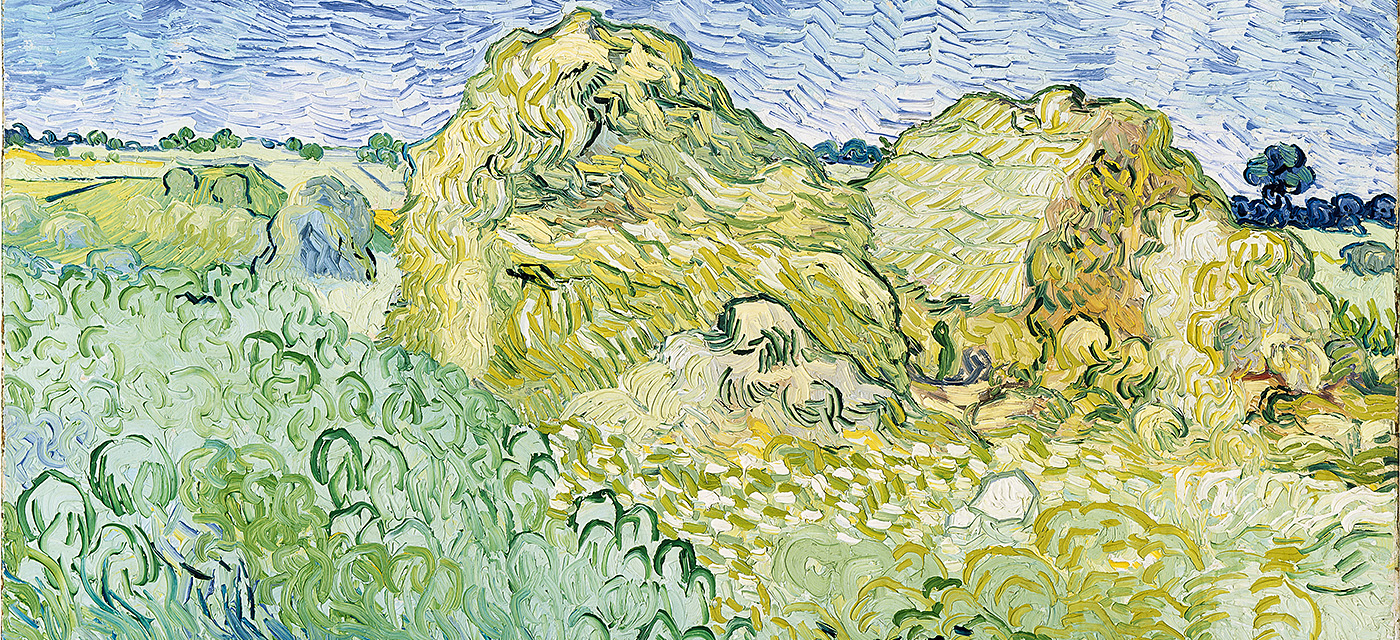 Van Gogh & European Landscapes
FINAL WEEKS! March 5–September 4 , 2022
Gallery 119 [map it] 
Our 2022 exhibition season is highlighted by the work of the world's most famous artist, Vincent van Gogh! Don't miss the opportunity to see these remarkable paintings – the exhibition closes September 4!
In this DAI-exclusive exhibition, a remarkable pair of Van Gogh paintings, on loan to the museum from Switzerland, will be at the center of a look at European landscape painting. It's a once-in-a-lifetime opportunity to view two works that are rarely seen outside Europe!
The paintings of Vincent van Gogh are beloved and instantly recognized the world over for their brilliant color and bold brushwork. Despite his untimely death at the age of thirty-seven, Van Gogh worked intensely until the very end. The pair of landscape paintings in this exhibition were made in Auvers-sur-Oise, France, in July 1890, the final month of Van Gogh's life. They are vibrant images that feature his signature style of thick dashes of color and quickly applied swirls made with a loaded brush.
This intimate Focus Exhibition also includes works by Daubigny, Corot, Turner, Constable and others.
Van Gogh & European Landscapes is free to members and included in museum general admission for non-members. Museum general admission also includes access to the collection galleries, as well as all other current Focus and Special Exhibitions. 
Go to the Visit section of our website for additional information about museum admission and hours.
Featured Image: Vincent van Gogh, Champ aux meules de blé (Field with Stacks of Grain) (detail), 1890, oil on canvas. Fondation Beyeler, Riehen/Basel, Beyeler Collection. Photo: Robert Bayer
Thank You to Our Exhibition Sponsors
SUPPORTING
AES Ohio Foundation
Susan Ayers
Elizabeth Hardy PhD and Rick Omlor
Karin Leigh-Spicer and Edward Blake
Siebenthaler Company
Patty and Jerry Tatar
ADDITIONAL SUPPORT
ELM Foundation
Linda Black-Kurek Family Foundation
PNC
Norman and Mary Rita Weissman
Dr. Sally A. Struthers and Dr. Ned D. Young
ThinkTV PBS