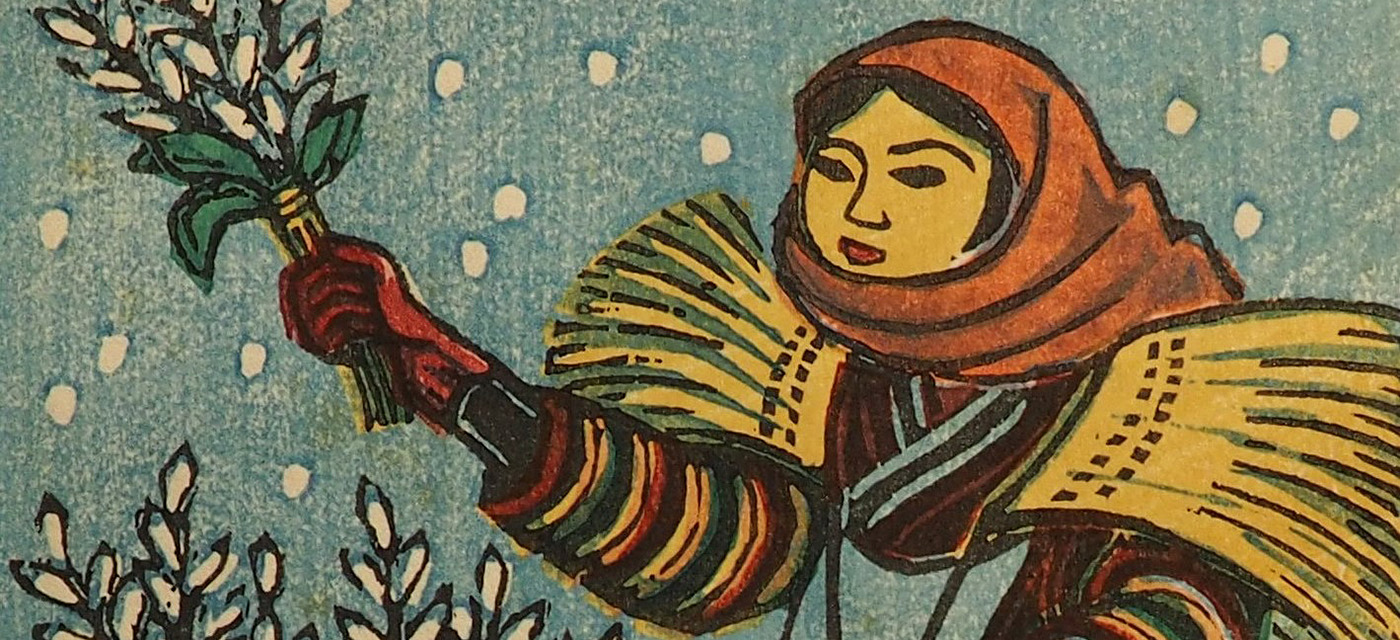 The Flower Prints of Katsuhira Tokushi
April 2–September 18, 2022
Gallery 105 [map it]
A DAI exclusive, this Focus Exhibition introduces the work of Katsuhira Tokushi (1904–1971) through a complete set of his series Twelve Works on Flower Selling Customs (1959-1961).
From a family of plasterers and papermakers, Tokushi was largely a self-taught artist. His works feature scenes of traditional rural life in Akita, a prefecture in the far north of Japan. Additional works supplement the exhibition, including a handmade book by Tokushi on the art of woodblock printmaking. All works are generous loans from a local private collection.
This exhibition is free to members and included in museum general admission for non-members. Museum general admission also includes access to the exhibitions Black Heritage Through Visual Rhythms and Van Gogh & European Landscapes, as well as all other current Focus Exhibitions and the collection galleries. Be sure to also check out our spring membership sale: get 15% off select new memberships through April 15! Click here for details.
Featured Artwork: Katsuhira Tokushi (Japanese, 1904-1971), January: Pussy Willow (detail), 1959, woodblock print, ink and color on paper. Private collection.
Thank You to Our Exhibition Sponsors
SUPPORTING
Patty & Jerry Tatar