Program Update: PNC Tiny Thursdays is now PNC Tiny Thursdays … at Home! Check out the download links below and visit our Digital Resources page for creative projects to make at home. Check back for updates about when in-person programs may resume.
We want your feedback! Take a two-minute survey & let us know what you think of PNC Tiny Thursdays at Home: Take the Survey
Are you a toddler with an awesome parent/grandparent/caregiver who likes to take you to fun, creative weekday programs? Join us on Thursdays for our popular child and caregiver preschool program, PNC Tiny Thursdays. Ages 2-5 and a caregiver (baby siblings welcome) are invited for story time, a gallery visit and a make-and-take art project.
Every month features a different theme, and each week investigates new stories and DAI collection artworks. Catch updates online or on our social media pages! Looking for more family fun? Check out our ARTventures family program!
Presenting Sponsor: PNC
Recent PNC Tiny Thursdays at Home Lessons & More: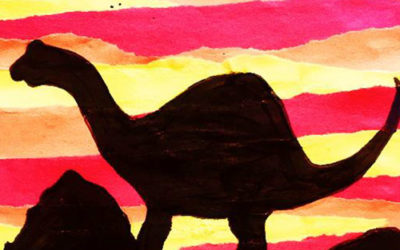 Use tearing and painting skills to make their own animal silhouette landscape.